Program Overview
A member of Britain's Russell Group, York offers rigorous academics with especially strong Archaeology, History, English and STEM, and is known for close community ties. The self-contained, lake-front campus is a 20-minute walk from the historic city center. And though there's plenty to do in the city often voted "best place to live in the UK," it's easy to use excellent transportation links to visit the North Yorkshire Moors and Goathland (a.k.a. Hogsmeade station), or zip to London or Edinburgh by train in two hours.
Details at a Glance
Application deadline
Fall: April 15
Spring: Oct. 1
Academic Year: April 15
Housing
Residence Hall/Dormitory;Single Room
Instruction language
English
Language prerequisites
None
Apply Now
Academics
CHART Your Course
Find the classes you need fast with CHART. Our easy-to-use tool shows you classes recently taken by IFSA students
To view available courses at the University of York, visit the York online course catalog.
IFSA requires students to enroll in a full course load abroad. Each York credit is equivalent to 0.25 U.S. semester credit hours. For information on the credit weight, please review the information below.
Credit Conversion
As of the 2023-2024 academic year, the University of York has adopted a semester calendar model instead of its previous three-term system. Both the fall and spring semesters provide 60 York credits, or 15 U.S. semester credit hours. All classes are worth 20 York credits.
Final assessments for the fall semester are held in January for degree-seeking students, and most assessments are now submitted via online methods. In cases where in-person submission may still be required, alternative assessments will be offered on-site in December for visiting fall-only students.
Lab & Field Trip Fees
Please review syllabi and course materials when registering for direct-enroll classes. Certain classes may have a one-off lab or field trip fee disclosed in the syllabus or during the first meeting of the class. These fees are not included in your IFSA program fee. You will be responsible for these fees, whether they are billed and paid by IFSA or billed to you.
You may only apply to study in up to three departments.
Fourth-year (only certain departments) courses require advanced knowledge of the subject area. You may not eligible to take these courses as an undergraduate study abroad student.
Economics
Economics modules have pre-requisites that should be taken into account when applying to the University of York. Students wishing to apply to this department should have a strong background in the discipline.
Health Sciences
The department of Health Sciences and the Hull York Medical School do not currently accept study abroad students.
History of Art
As a smaller department, History of Art is very selective and accepts fewer students.
APPLICATION REQUIREMENTS
Eligibility
You must be at least 18 years of age. Students under 18 may be accepted on a case-by-case basis.
You must be currently attending or recently graduated from a U.S. or Canadian community college, technical college, two-year college, four-year college, or four-year university.
You must have completed at least one (1) full-time semester of study at your home institution before the beginning of the semester program or one (1) full-time year of study at your home institution before the beginning of the year program.
Recommendation Letter
Not required.
Visa Requirement
A visa is not required for U.S. or Canadian citizens for the semester program.
A visa may be required if you are a citizen of another country.
A visa is required if you are participating in the year program.
TRANSCRIPT
Upon completion of your program, IFSA will send an official Butler University transcript to your home university with your coursework converted to the U.S. semester credit hour system. You will also have access to an unofficial transcript in your IFSA Student Portal. The transcript reflects classes taken, credits attempted, and grades earned during your term abroad. This service is included in your study abroad program at no additional cost. See our Transcripts page for more information.
Excursions
Activities and excursions are designed to pull you into the communities you visit and encourage cultural connections of every kind. There's no extra fee to participate in these optional outings—everything is included in your program fee.
Below are examples from previous terms; outings may be different for your program. We'll make every effort to run them all, but sometimes things we can't control, such as local regulations and health protocols, get in the way. As result, we cannot guarantee activities and excursions.
Activities
London Pandemics–Past and Present: This event will engage you with both an historic overview and a contemporary look at concepts of community health and global health, with a particular focus on London and the pandemic. You will attend a guest lecture at the IFSA London Flagship, followed by the John Snow Cholera Tour. This tour will take you to the nearby streets of Soho to visit important sites in the story of Dr. Snow and the cholera outbreak in 1854.
London Statue Walk: This walking tour includes stops at some of London's most iconic statues as well as some of its most obscure, weaving in historical, cultural, literary, and political threads as it seeks to put the past into dialogue with the present.
Homelessness in London–A Dialogue: This event will explore the realities of homelessness in London from three perspectives. First, you will participate in a dialogue with guest speakers followed by a tour of Central London developed, curated, and delivered by vulnerably housed individuals through Unseen Tours.
Excursions
City of Bath Tour: Enjoy a walking tour of historic Bath, including a visit to the Roman Baths and an afternoon tea experience at Sally Lunn's Historic Eating House.
Stonehenge and Salisbury Cathedral Visits: A UNESCO World Heritage Site, Stonehenge is a celebrated and iconic prehistoric monument of standing stones and burial mounds in Wiltshire. Afterward, travel along to Salisbury Cathedral to view one of the four surviving copies of the Magna Carta.
Dover Castle Tour: Sitting proudly atop the white cliffs of Dover and looking out over the English Channel, Dover Castle has served as a costal stronghold for more than 900 years. The site showcases its utility throughout different historical eras, from Henry II's medieval tower and intricate network of tunnels winding behind the white cliffs, to its use as a seat of government, military planning, and wartime hospital during World War II.
Seaside Brighton Trip: A site of significance to the 1960's rivalries between the mods and rockers, and widely recognized as the "gay capital" of the UK, Brighton features the Palace Pier, Brighton Royal Pavilion, historic streets, and bohemian shops. End the day with fish and chips by the seaside.
Harry Potter Studio Tour: Explore The Making of Harry Potter permanent exhibit which offers an authentic behind-the-scenes look into the making of the films along with an enchanting guest lecture.
Housing and Meals
Housing
Dormitory/Residence Hall, Single Room (May Incur Added Costs)
Meals
Self-Catering
Details
York University assigns all housing for IFSA students, typically in one of nine colleges on the Heslington and East Heslington campuses. Residences typically house 4 to 20 students per floor. 
Most residential buildings do not have dining halls—students typically purchase meals on or off campus or prepare meals in shared kitchens. Keep in mind that students who are placed in a residence that has a dining hall incur an extra fee for the cost of meals.  
Sample housing 
Take a look at the student village at Halifax College, one York housing option, to see what your space might be like:  
Location:

Campus West, on the edge of Heslington village. Walk to the library or centrally located Spring Lane Building in 14 minutes; 10 minutes to the sports center.

 

Living space:

Each student has a private room with a single bed, desk, wardrobe, sink, and storage. Co-ed buildings house 10 to 20 students. Bathrooms are shared by six or seven students. Students also share kitchens and common areas. Kitchens are equipped with refrigerator, oven, stove, and microwave. Students provide kitchenware, bed sheets, and towels.

 

Meals:

No meal plan. Students prepare or purchase meals. Many flatmates tell us cooking and sharing meals is a fun, social part of the day. There are also more than 10 restaurants and cafes on campus, so food is always easy to find. 

 

Additional details:

Laundry on site. Bike storage. Resident advisor on site. Shop and ATM on site. A shuttle bus runs to Campus West if you'd rather skip the 10-minute walk. 

 

Nearby:

Shops and pubs in Heslington Village. York city center is just 3 miles away, about 10 to 15 minutes by bus. Plenty of green space. 

 
Dates and Fees
Term
Term begins
Term ends
Program costs
Application deadline
Spring 2024
February 1, 2024
June 11, 2024
$25,995
Passed
Fall 2024
Mid-Sept. 2024
Mid-Dec. 2024
$25,995
April 15
Academic Year 2024-2025
Mid-Sept. 2024
Early June 2025
Contact IFSA
April 15
Get Started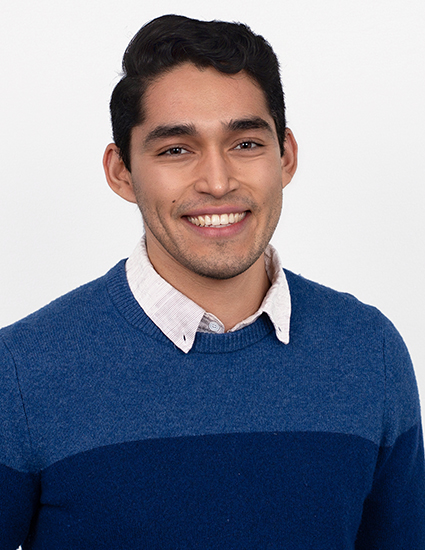 Kevin Cañas
Enrollment Counselor