Kandy, Sri Lanka
IFSA Study in Sri Lanka: Research Program
Program Overview
GAIN FIELD EXPERIENCE IN A UNIQUE TROPICAL SETTING
Choose a research topic that's meaningful to you, then use it as a springboard to explore one of the world's most biodiverse locations and distinctive cultures. Gaining hands-on experience with a community partner like Dilmah Conservation is just the start. With a family home stay, you'll also make deep connections as you learn about the traditions of this deeply rooted culture, from visiting temple to selecting a sari.
No language requirement. And plenty of opportunities to see why Lonely Planet named this country its top spot to visit for 2019.
If research isn't your priority, be sure to explore our sister program, IFSA Study in Sri Lanka.
Details at a Glance
Application deadline
Fall: April 15
Spring: Oct. 15
Housing
Single Room;Homestay
Instruction language
English
Language prerequisites
None
Apply Now
Academics
The Study in Sri Lanka: Research Program provides an opportunity to become part of a rich legacy of student-scholars observing, engaging with, and learning from communities in Kandy and across this vibrant island. All students will complete a field-based research project, conducted intensively during the final month of the semester abroad.
REQUIRED CLASS
Directed Research
This class offers a unique opportunity for students to delve deeply into host context research projects. Students will be guided through projects that are both feasible in the study abroad context and relevant to their broader intellectual interests. The class is structured through regular individual meetings with a faculty mentor to discuss the formation and execution of a research plan and, depending on the specific project, the possibility to conduct field- or internet-based research. At the end of the semester, students present a formal research paper. (3 U.S. semester credit hours)
LANGUAGE CLASSES
Developing skills in a foreign language can profoundly impact your life personally and professionally. Though language study (other than Essential Sinhala) is not required, students frequently report their language class as one of their favorites and the one they applied most outside the classroom. Because of the immersive research experience you will have, you are strongly encourage to enroll in a full language elective to prepare yourself to make the rich of this incredible opportunity and interact respectfully with the communities hosting you.
Essential Sinhala
Essential Sinhala is taught intensively during the first two weeks of the semester for those students without a Sinhala language background. It has two focuses: to equip students with essential communication skills, key words, and phrases, to engage in basic conversations, as well as build their ability to read basic signs and request emergency assistance; and to promote students' understanding of the local environment and culture in contemporary Sri Lanka and enhance their language skills in real world settings. (1 U.S. semester credit hour)
Beginning Sinhala I
Language instruction in colloquial Sinhala, emphasizing functional use of the language in contexts that students can be expected to encounter in daily life. (3 U.S. semester credit hours)
Beginning Tamil I
Fundamentals of conversational and written Tamil for beginning students. (3 U.S. semester credit hours)
ELECTIVE CLASSES
Not all electives may be offered in a given semester depending on enrollment.
Archaeology and Cultural Heritage Management
With over 250,000 archaeological sites, present-day Sri Lanka represents the collective and diverse traditions of art, architecture, literature, and religion that have been practiced by numerous groups. This course focuses on cultural heritage as the physically grounded and historically evolved patterns in the built environment, traditional practices, intangible concepts, and cultural landscapes. Students examine the development of cultural heritage management and its contemporary significance in Sri Lanka, while gaining experience with established documentation, assessment, and conservation practices of cultural heritage resources worldwide. (3 U.S. semester credit hours)
Biodiversity in Sri Lanka
The course focuses on one of the world's 34 biodiversity hotspots, how it evolved, and its relationships with sustainable development and conservation in a case study of Sri Lanka. Though field visits, students gain in-depth knowledge of Sri Lanka's flora and fauna—from rice and orchids, to junglefowl and elephants—and assess first-hand the impact of habitat destruction, human population growth, climate change, and other factors affecting biodiversity. This course provides a foundation to inspire students to become informed decision-makers and contribute towards the conservation of the world's biodiversity. (3 U.S. semester credit hours)
Climate Change Impacts in Tropical Ecology
This course examines the consequences of the climate changes on the Island and covers the management of coastal dynamics and the risks. The course is interdisciplinary in nature and explores how physical geography, human geography, social sciences, public policy, engineering, and ecology are all fundamental to managing coastal climate change risks for ecosystems and society. also, it will explore the core concepts including risk, vulnerability, and adaptation to coastal climate change, drawing on real life examples from Sri Lanka and around the world. (3 U.S. semester credit hours)
Ethnicity and Politics in Sri Lanka
This course provides an introduction to ethnicity and politics in Sri Lanka. The course begins with a conceptual discussion on ethnicity, identity politics, ethno-nationalism, and changing dynamics of ethnicity. The discussion topics include the impact of ethnicity on electoral politics, conflict, democracy, governance, development, and reconciliation. The aim of the course is to explore why and how ethnicity has emerged as an important factor in shaping social processes, political dynamics, and social conflict in contemporary Sri Lanka. (3 U.S. semester credit hours)
Gender, Identity, and Culture
There is no pre-conceived and ready-made category called "Sri Lankan women" into which all women in Sri Lanka fit. This class surveys the principal factors impacting the gendered identity and status of women in post-colonial, post-independence Sri Lanka. Students explore the production and reproduction of women from a cultural perspective, then examine the materiality of women's lives as determined by prevailing legal, economic, and political structures. (3 U.S. semester credit hours)
Global Food Systems
The dominant influence of food production on agricultural ecosystems means that ecosystems risk reaching tipping points beyond which they lose the ability to provide people with food and other vital services. It then offers a tool for integrating climate change and ecosystem service risks into decision making and a framework for reconciling food production and conservation goals. To meet food security and conservation goals we need to move from managing ecosystems for food at the expense of other ecosystem services to managing ecosystems for food plus other nature-based services. (3 U.S. semester credit hours)
International Conflict and Peace Building
This interdisciplinary course examines international conflict resolution, philosophies of peace, and post-accord peacebuilding, reviews the theories regarding the causes of international conflicts and peace, explores the approaches for enduring resolution to international conflicts, building peace, and the promotion of a global civil society. This course will address the conceptualization of peace and the implementation of peacebuilding projects by global, regional, national, and local actors, including the UN, development agencies and donors, INGOs, and local organizations in conflict-affected environments with a specific focus on Sri Lanka. (3 U.S. semester credit hours)
Living Religious Traditions in Sri Lanka
This course, taught by a team of faculty and local scholars, provides insights into the religious life of various ethnic communities in Sri Lanka: Sinhala Buddhists, Tamil Hindus, and Muslims. It will include an examination of different forms of worship at home and in religious shrines, healing rituals as well as rites of passage. The course also explores inter- and intra-religious tensions as well as common ritual practices that intersect religious boundaries. (3 U.S. semester credit hours)
Primate Evolution
The course will concentrate on basic evolutionary mechanisms and theory of evolution by natural selection, concepts of fitness and adaptation, genetic and developmental bases of evolutionary change, modes of speciation, molecular evolution, principles of systematic biology etc. Also, use animal and plant examples to illustrate and clarify fundamental concepts in evolution. Knowledge of these and biogeographic changes are used to develop the ideas of species and speciation, to construct phylogenies, and to interpret the fossil record and patterns of extinction. (3 U.S. semester credit hours)
Sustainable Tourism
Sri Lanka's tourism industry is a major user of biological resources. In addition to nature-based ecotourism, many aspects of tourism, through both marketing and in-person experience, are dependent on Sri Lanka's natural environment. In this class, students build foundational knowledge of sustainable tourism in Sri Lanka and gain adequate knowledge in principles of environment conservation and management in protecting biodiversity, natural resources, and cultural heritage which in turn greatly benefit the sustainable tourism industry. (3 U.S. semester credit hours)
Directed Research
Engage in individualized field research with faculty experts on a contemporary issue of interest. Regular meetings with faculty will assist in the formation and execution of research plans, and they will guide you on how to thoughtfully and critically integrate academic research with experiential learning. You will sharpen your written and oral communication skills through the development of articulate and comprehensive research that is respectful to the sensitivities of the local culture.
Previous students' research has addressed topics such as:
Culture for Sale: Traditional Art in Modern Sri Lanka
Suffocating Diversity: The Significance of Location Politics and the Rise of a Global Ummah on Intra-Muslim Discourse
Ethical tea: A Close Look into Healthcare on Sri Lankan Tea Plantation Estates
Not Our Culture? Reconciling Homosexual and Sinhalese Identity among LGB [sic] Sri Lankans in the Colombo Area
Sri Lanka's Expanding Ecotourism and its Impact on the Country's Coral Reefs
Skin Deep: A Survey of Reforms for Freedom of the Press in Sri Lanka since the 2015 Elections
Behind the Wave: The Effects of Labor Migration in Post-Tsunami Coastal Sri Lanka
Saving Health: Perspectives on the Conservation of Medicinal Plant Species in Sri Lanka
Sri Lanka's Approach to Prison Life and Rehabilitation
Rethinking Development: Building A Stable Country by Securing the Foundation
Deforestation, Pesticides, and Compost: Agriculture in the Hill Country of Sri Lanka and its Environmental Impacts
Happiness and Individualism: An Examination of the Buddhist Pursuit of Happiness
Over thirty years we have cultivated relationships and networks with like-minded individuals and organizations across Sri Lanka, who generously collaborate in our students' research endeavors and support their fieldwork at various locations around the island. Previous research locations outside Kandy have included Jaffna, Batticaloa, Colombo, Galle, Dambulla, and others. Example organizations include:
Dilmah Conservation is a non-profit dedicated to wildlife conservation, sustainable agriculture, and environmental justice. Their wide range of initiatives include the Centre for Climate Change Research and Adaptation; Sustainable Agriculture and Research Centre; private sector conservation partnerships; reforestation and urban gardens; waste management and green energy; and biodiversity protection for elephants, birds, amphibians, and more.
Nā Uyana Aranya Senāsanaya is a residential Buddhist monastic education center nestled in over 5,000 acres of mountainous forest north of Kandy. It welcomes lay practitioners from around the world alongside its residents and provides an immersive experience through which to consider its relationship to mainstream Buddhist practices in Sri Lanka, religious beliefs related to the environment, and psychological and physiological benefits of meditation.
Suriya is a women's collective that has brought together women from Tamil and Muslim ethnicities for nearly thirty years through human rights, gender empowerment, development, and theater programs. Their mission is to create knowledge and awareness on women's rights; to ensure non-discriminative law and policy formulation; and to enable women to develop their ability and autonomy within a secure environment in Batticaloa District.
If you chose to research live human subjects, live animals or another topic that is deemed by IFSA to be required to be reviewed by the Institutional Research Board (IRB) at your home institution, then you will have to file your project with your home institution's IRB board and submit your result to IFSA. Your IFSA Enrollment Counselor will review your application materials to help determine if you must file with IRB.
For more detailed information, contact your IFSA Enrollment Counselor.
APPLICATION REQUIREMENTS
Eligibility
You must be at least 18 years of age. Students under 18 may be accepted on a case-by-case basis.
You must be currently attending or recently graduated from a U.S. or Canadian community college, technical college, two-year college, four-year college, or four-year university.
You must have completed at least one (1) full-time year of study at your home institution before the beginning of the term.
Recommendation Letter
Not required.
Visa Requirement
This program requires a visa for all students.
TRANSCRIPT
Upon completion of your program, IFSA will send an official Butler University transcript to your home university with your coursework converted to the U.S. semester credit hour system. You will also have access to an unofficial transcript in your IFSA Student Portal. The transcript reflects classes taken, credits attempted, and grades earned during your term abroad. This service is included in your study abroad program at no additional cost. See our Transcripts page for more information.
Excursions
Activities and excursions are designed to pull you into the communities you visit and encourage cultural connections of every kind. There's no extra fee to participate in these optional outings—everything is included in your program fee.
Below are examples from previous terms; outings may be different for your program. We'll make every effort to run them all, but sometimes things we can't control, such as local regulations and health protocols, get in the way. As result, we cannot guarantee activities and excursions.
Activities
City-as-Text: You will explore Kandy with local Sri Lankan students and approach the city as if you were reading a literary text. This self-guided walking tour invites you to reflect on the city's culture and the lived experiences of its residents through mapping and observing its architecture, commercial activities, and more.
Hanthana Mountains: This environmental protection area begins just beyond the University of Peradeniya campus and rises to 3,800 feet at its highest points. You will hike alongside university staff and students to learn about nearby rapid development and the Hanthana Conservation Society's efforts to protect the area.
Women's Shelter: This activity visits the largest establishment for crisis intervention and the first shelter for women in the Kandy area. You will learn from administrators about the types of domestic violence experienced by those who seek care at the shelter and how survivors are provided a safe, supportive environment in which to begin their recovery.
Nilambe Buddhist Meditation Centre: Accompanied by a professor from the University of Peradeniya's Department of Pali and Buddhist Studies, you will participate on a 10-hour meditation retreat. The center is open to lay people who seek learning and practice in Buddhist meditation, regardless of prior experience.
Kandyan Dance: A series of lessons will introduce you to a style of folk dance that originated in Kandy and has spread and flourished across the island in post-colonial Sri Lanka. You may have an opportunity to see it performed in local Buddhist festivals—or perform yourself at the end of the semester!
Excursions
Matale: Matale is home to the Sri Muthumariamman Temple, an important site for the Hindu community in Sri Lanka. Though heavily damaged in anti-Tamil riots at the start of the Sri Lankan Civil War, it has been fully restored and embellished with 1,008 statues of Hindu deities. This day trip introduces you to Hindu art and culture in Sri Lanka including their religious, cultural, and social practices.
Horton Plains: A day trip takes you up into Sri Lanka's centrals highlands to Horton Plains National Park. The ecosystems include both grassland and cloud forest habitats and this area is particularly known for biodiversity of birds, amphibians, and woody plants. Logging, mining, and agriculture have threatened the park in recent decades, prompting a new wave of focused conservation efforts.
Anuradhapura: A well-preserved complex of ruins, this ancient capital of Sinhalese civilization is now a recognized UNESCO World Heritage site. Anuradhapura has been continuously inhabited since before the 5th century BCE and once served as an early intellectual center for Theravāda Buddhism. On this overnight excursion, you will explore major archaeological sites, discussing the city's role in pre-colonial culture and religious life and its importance in present-day Sri Lanka.
Housing and Meals
Housing
Single Room (May Incur Added Costs), Homestay
Meals
All Included
Details
In Sri Lanka, students live with local families in what's called a homestay. Homestays are a fabulous way to soak up as much culture as you can and provide plenty of opportunity to make language gains. Many students keep in touch with their hosts after they return home.  
Homestays: Who's at home?  
We place students with carefully screened families in safe neighborhoods, with one IFSA student per family. Many families have been hosting IFSA students for years. Often, they have grown children who have left home, and enjoy having young people around. You might live with a retired couple, who formerly worked as government administrators, teachers, or accountants, perhaps with adult children living nearby.  
Location.

Typically in neighborhoods no more than 2 miles from the university. Homestays tend to be in middle class residential areas on Peradeniya and Kandy roads, with easy access to transportation and the IFSA office (on the eastern edge of campus, about a half-mile from university classrooms).

 

Commute.

Travel from homestay to class in 15 to 20 minutes. Travel from the IFSA office to class in no more than 20 minutes on foot or a 5-minute ride. Transit options include g

overnment- and private-owned public transport bus service. We also recommend hiring registered three-wheelers drivers who routinely transport IFSA students. Up to three can ride-share this way, splitting a monthly fee.

 

Living space.

All hosts live in private homes. Expect to have your own bedroom (about 10 x 10 square feet) with an attached private bathroom. Bedrooms include bed, table, chair, cloths rack, storage, mosquito nets, and garden window. No air conditioning.

 

Language.

Many families are fluent in English. Those that are less fluent can communicate. 

 

Meals.

Host families provide three Sri Lankan-style meals a day, with breakfast and dinner at home and a packed lunch to take with you when you're going out. Your host will work with you to accommodate your preferences. 

 

Other details.

Internet included. Students can do laundry once a week at home (included). You can also use the university facilities or a private laundry on a pay-as-you- go basis. Residential washing machines have less capacity than in the U.S.

 
Dates and Fees
Term
Term begins
Term ends
Program costs
Application deadline
Spring 2024-Suspended
Late Jan. 2024-Suspended
Mid-May 2024-Suspended
$16,975
Suspended
Fall 2024
Late Aug. 2024
Mid-Dec. 2024
$16,975
April 15
Get Started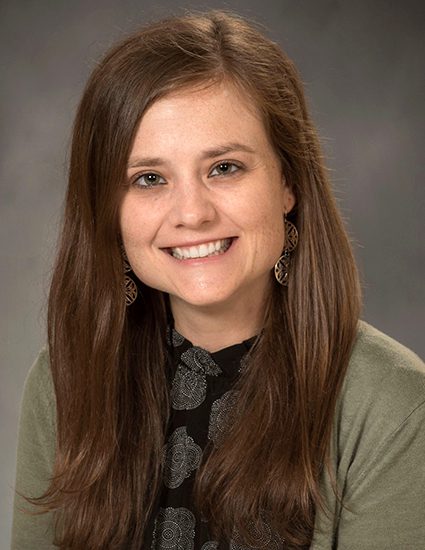 Brittany Brooks
Enrollment Counselor