Auckland, New Zealand
University of Auckland Partnership
Program Overview
See what it's like to live in one of the world's top-rated cities for quality of life with a semester at prestigious U of Auckland, considered the country's most innovative university. New Zealand's largest city is known for a beautiful maritime setting, and subtropical climate, full of parks, galleries, museums, shopping, and cafés—with hiking, beaches, and more outdoor getaways an easy hop away.
Details at a Glance
Application deadline
Fall: April 1
Spring: Oct. 1
Housing
Apartment/Flat;Residence Hall/Dormitory;Single Room
Instruction language
English
Language prerequisites
None
Apply Now
Academics
CHART Your Course
Find the classes you need fast with CHART. Our easy-to-use tool shows you classes recently taken by IFSA students.
Open the University of Auckland online course catalog to discover the classes offered. When you click on the department name, it will drop down to show all the courses offered in that department. Click on a class number or title to bring up a class description.
Credit Conversion
Students typically take 4 classes each semester for a total of 16 U.S. semester credit hours.
15 Points at Auckland = 4 U.S. semester credit hours
Lab & Field Trip Fees
Please review syllabi and course materials when registering for direct-enroll classes. Certain classes may have a one-off lab or field trip fee disclosed in the syllabus or during the first meeting of the class. These fees are not included in your IFSA program fee. You will be responsible for these fees, whether they are billed and paid by IFSA or billed to you.
Classes not available to study abroad students:
Classes offered in Medicine, Surgery, Pharmacy, Nursing and Optometry.
Classes running for the whole academic year unless student is enrolled for the academic year (February to November).
Law classes are available to students majoring in Law except Part IV Advocacy, Mediation and Negotiation; non-Law majoring students may have limits on the classes they can take.
100-level courses in Fine Arts, Architecture and Planning unless student is majoring in one of these subjects at their home institution.
Business 111, 112, and 202
Property 103
Graduate School of Management classes running on a quarterly basis.
Classes ending with the letters F or H (e.g. History 91F or Maorihth 14H). These are foundation year classes and not appropriate for study abroad students.
Stage I Engineering classes (Enggen 115, Enggen 121, Enggen 131, Enggen 140, Enggen 150, Engsci 111, Electeng 101, Chemmat 121) except for those ending in G.
Policy 702
Classes with limited enrollment availability:
Courses ending with the letter G (e.g. Physics 107G)
Psychology and Drama Stage II and III classes
700-level Finance and Accounting classes
The University of Auckland recommends students have a second choice option for each class with limited enrollment availability. Students from these areas must apply early, especially for the fall (second) term.
INTERNSHIPS
Gain valuable career experience through this credit-bearing internship opportunity. This class, worth 4 U.S. semester credit hours, is open to students who enroll in at least two classes from the Faculty of Arts, which offers humanities and social sciences subjects.
Following an introductory series of seminars, you will work approximately 6-8 hours per week at your placement in the Auckland area, keeping a journal of your experience. You will complete an internship research project related to the organization's strategic goals or core purpose. Projects come from a range of industries, including media, public relations, advertising, broadcasting, and corporate communication.
The Arts faculty have placements in relevant areas; there is no guarantee of placements outside of Arts-related subject areas. Placements are competitive and not every student will be accepted. Available internship projects can be found here.
You must apply for the internship class in advance. IFSA recommends applying by the designated Early Bird Deadline for the best chance of acceptance, which is approximately two months before the start of the semester. The application form is online. Students must submit an academic reference in addition to working with an internship coordinator extensively before arrival on a tailored resume as well as participate in a virtual pitch session to highlight their skills.
APPLICATION REQUIREMENTS
Eligibility
You must be at least 18 years of age. Students under 18 may be accepted on a case-by-case basis.
You must be currently attending or recently graduated from a U.S. or Canadian community college, technical college, two-year college, four-year college, or four-year university.
You must have completed at least one (1) full-time year of study at your home institution before the beginning of the term.
Recommendation Letter
An academic letter of recommendation and GPA statement are required for GPAs under 2.7.
Visa Requirement
This program requires a visa for all students.
TRANSCRIPT
Upon completion of your program, IFSA will send an official Butler University transcript to your home university with your coursework converted to the U.S. semester credit hour system. You will also have access to an unofficial transcript in your IFSA Student Portal. The transcript reflects classes taken, credits attempted, and grades earned during your term abroad. This service is included in your study abroad program at no additional cost. See our Transcripts page for more information.
Excursions
Activities and excursions are designed to pull you into the communities you visit and encourage cultural connections of every kind. There's no extra fee to participate in these optional outings—everything is included in your program fee.
Below are examples from previous terms; outings may be different for your program. We'll make every effort to run them all, but sometimes things we can't control, such as local regulations and health protocols, get in the way. As result, we cannot guarantee activities and excursions.
Activities
Learning Plan Check-in: Three times during the semester, catch up for a one-on-one with an IFSA team member to discuss your academic progress, housing, and general well-being. This is a great opportunity to ask any questions about roommates, lecturers, and new experiences.
Catch-up Meal: Share a meal (brunch, lunch, or dinner) and any questions about your new life in New Zealand during this gathering. It's a great chance to chill out, connect with new friends, and generate excitement as you embark on your academic journey at your host institution
Weekly Catch-up: Meet your IFSA Student Experience Coordinator on campus or at a local hiking trail, farmers market, museum, or pub quiz night for a snack and take a bit of time out with your IFSA community.
Resume-Building Workshop: Study abroad in New Zealand is a great addition to your resume. Learn how to highlight all the transferable skills gained in a powerful and succinct way that will appeal to prospective employers.
Celebration Dinner: The farewell dinner is the last official get-together with the IFSA crew. It's time to recount great experiences and reflect on personal and academic growth before preparing for final exams! It's a fun and memorable send-off, with an awesome culinary experience and plenty of laughs.
Excursions
Auckland Cultural: Enjoy this moving cultural experience synthesizing hospitality, theater, and dance. A sumptuous five-course banquet, designed by head chef Wallace Frost, couples contemporary Pasifika dance-theater woven in between courses.
Auckland Cultural: Learn the history of Bastion Point. In the 1970s, a 506-day protest became a key symbol of the Māori land rights struggle. Head to the Auckland War Memorial Museum to see an exhibition about Bastion Point, then to the Point to reflect on New Zealand history. End the day with a bit to eat at Mission Bay.
Auckland Day Trip: In New Zealand you are never more than 100 miles from the ocean. That's why this activity will be an exciting adventure out on the water. Experience a true Kiwi summer day, including a classic Kiwi meal, all while hanging out and getting to know locals and each other!
Auckland Overnight: Enjoy a fully immersed cultural experience staying on the local Marae on the beautiful Waiheke Island. After the traditional welcome ceremony, explore the local area, beaches, and of course, sample the award-winning, local gelato. On Sunday, explore a bit further afield with a visit to a local winery for a wine tasting, lunch, and fun activities before heading back home to Auckland on the ferry.
Auckland Overnight: Travel north of Auckland for the weekend. The excursion starts with a tour of the Waitangi Treaty Grounds and a cultural performance. Later in the day, board a boat for the night and spend the rest of the weekend cruising around the Bay of Islands. Activities include night kayaking and snorkeling.
Auckland Volunteer—Kaitiakitanga (guardianship of environmental resources): To serve the local community and ecosystem, take a ferry to Motutapu Island and join in the largest ecological restoration conservation endeavor in New Zealand. A short hike offers the opportunity to learn more about the island and the conservation efforts happening. Plant trees on the island alongside other enthusiastic volunteers and break for a group picnic on the island. At the end of the day, hang out on the beach before heading back to the city. It's a great day to get out of the city, explore the island, and give back.
Housing and Meals
Housing
Apartment/Flat, Dormitory/Residence Hall, Single Room (May Incur Added Costs)
Meals
Self-Catering
Details
Students live close to campus, in either a cluster of student apartments or a high-rise dorm-style, both of which are operated by the university.  
Sample housing 
Take a look at Carlaw Park Student Village to see what your Auckland home might be like:  
Location:

On the Grafton campus, adjacent to the city's oldest park, Auckland Domain.  

 

Commute:

30 minutes by bus to Epsom Campus (for teacher education and social work majors).

 

Living space:

Furnished apartments (flats) for three to five students in a four-building complex. Each student has their own bedroom with bed, desk, chair, and storage. Complete bedding and towel set provided. Flatmates share a bathroom and a kitchen equipped with microwave, refrigerator, cook top, kettle, toaster, and kitchen ware basics. There is an oven in the communal kitchen.

 

Meals:

No meal plan. Students purchase or prepare meals, and often say cooking together is a fun, social part of the day.

 

Other details:

Internet and electricity included. 24-hour student support. On-site laundry facilities. Common areas include outdoor space with barbecue, large kitchen, lounge, game room, TV room, and study space. Resident advisors host social activities. Laundry costs included. 

 

Nearby:

Auckland Waterfront. Britomart Precinct. Parnell Village. Supermarket. 

 
Dates and Fees
Term
Term begins
Term ends
Program costs
Application deadline
Spring 2024
February 12, 2024
June 25, 2024
$21,775
Passed
Fall 2024
Early July 2024
Mid-Nov. 2024
$21,775
April 1
Get Started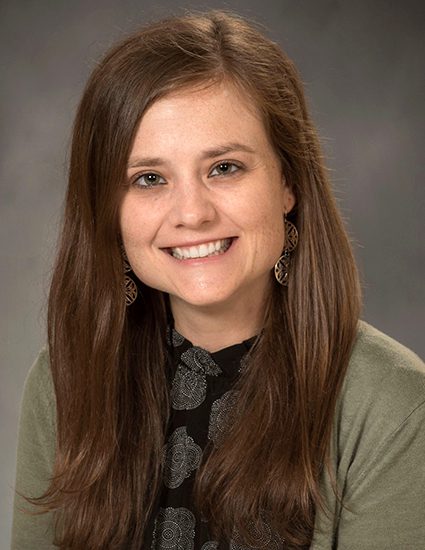 Brittany Brooks
Enrollment Counselor