Cambridge, England
University of Cambridge, Pembroke College Partnership
Program Overview
Founded in 1347, Pembroke College combines historic methods with cutting-edge research. Here, you can tap experts in your discipline and go deep into a subject you're passionate about as one of two to three students in a classic supervision group. It makes for amazing academic freedom. Applications are due in March for upcoming fall and academic-year terms; apply early for this competitive program.
Details at a Glance
Application deadline
Fall: April 1
Spring: April 1
Academic Year: April 1
Housing
Residence Hall/Dormitory;Single Room
Instruction language
English
Language prerequisites
None
Apply Now
Academics
There are no traditional classes at Cambridge University. Rather, Cambridge has the supervision system, which is a weekly one-on-one, or in a small group, with your supervisor, in which you discuss your work and the topics that you are studying, ask questions, and receive feedback. Students typically take two courses, called 'papers' at Cambridge per semester. Each paper typically consists of eight hour-long supervisions. A course of lectures also supplements your supervisions for each paper, and your supervisor will advise you about which lectures you should attend.
CHART Your Course
Find the classes you need fast with CHART. Our easy-to-use tool shows you classes recently taken by IFSA students.
Students applying for Pembroke College may study in one of the following departments:
Anglo-Saxon, Norse and Celtic Studies
Archaeology
Asian and Middle Eastern Studies
Classics
Economics
Education
English
History
History of Art
Linguistics
Mathematics
Modern and Medieval Languages
Philosophy
Human, Social, and Political Science (Political Science, International Affairs, Anthropology)
Theology, Religion, and Philosophy of Religion
If you are accepted to study at Pembroke College, you will be sent further information about how to make your paper choices and asked to submit five choices in order of preference. You will submit your preferences shortly after admission, but the two papers per semester that you have been assigned can usually only be confirmed around one month before the start of the program. Explore the course overview booklet for more information.
Withdrawal from this program after acceptance of an admissions offer is a very bad idea, as the cancellation policy is very strict. No exceptions are granted, even for illness or other unforeseen circumstances.
Because of the highly individualized nature of the Cambridge supervision system, it takes time for your supervisions to be arranged. This is not just a matter of signing up for a class, so when you submit your paper choices these will be taken as final. It is not usually possible to make subsequent changes to your choices. You will be sent confirmation of which papers you have been assigned around one month before the start of the program.
Students can apply for more than one subject at Pembroke if you have a justification for doing so (eg. if you are a double major, or have a particularly interdisciplinary major).
APPLICATION REQUIREMENTS
Eligibility
You must be at least 18 years of age. Students under 18 may be accepted on a case-by-case basis.
You must be currently attending or recently graduated from a U.S. or Canadian community college, technical college, two-year college, four-year college, or four-year university.
You must have completed at least two (2) full-time years of study at your home institution before the beginning of the term.
Recommendation Letters
Your application to this program will require two (2) academic letters of recommendation on home institution letterhead.
Visa Requirement
Fall or Spring Term: Not required for U.S. or Canadian citizens. A visa may be required if you are a citizen of another country.
Academic Year: A visa is required for all students.
TRANSCRIPT
Upon completion of your program, IFSA will send an official Butler University transcript to your home university with your coursework converted to the U.S. semester credit hour system. You will also have access to an unofficial transcript in your IFSA Student Portal. The transcript reflects classes taken, credits attempted, and grades earned during your term abroad. This service is included in your study abroad program at no additional cost. See our Transcripts page for more information.
Excursions
Activities and excursions are designed to pull you into the communities you visit and encourage cultural connections of every kind. There's no extra fee to participate in these optional outings—everything is included in your program fee.
Below are examples from previous terms; outings may be different for your program. We'll make every effort to run them all, but sometimes things we can't control, such as local regulations and health protocols, get in the way. As result, we cannot guarantee activities and excursions.
Activities
London Pandemics–Past and Present: This event will engage you with both an historic overview and a contemporary look at concepts of community health and global health, with a particular focus on London and the pandemic. You will attend a guest lecture at the IFSA London Flagship, followed by the John Snow Cholera Tour. This tour will take you to the nearby streets of Soho to visit important sites in the story of Dr. Snow and the cholera outbreak in 1854.
London Statue Walk: This walking tour includes stops at some of London's most iconic statues as well as some of its most obscure, weaving in historical, cultural, literary, and political threads as it seeks to put the past into dialogue with the present.
Homelessness in London–A Dialogue: This event will explore the realities of homelessness in London from three perspectives. First, you will participate in a dialogue with guest speakers followed by a tour of Central London developed, curated, and delivered by vulnerably housed individuals through Unseen Tours.
Excursions
Cambridge Walking and Punting Tour: Marvel at some of the greatest examples of Gothic and Neoclassical architecture in the world. Inspiring, baffling, and downright outrageous: Cambridge is a city full of stories waiting to be told. See the rooms where Newton wrote his theory of gravity and hear the truth behind the apple tree myth. You'll also get the chance to visit the pub where Watson and Crick announced one of the greatest discoveries of the 20th century. You'll then experience Punting, offering a chance to explore the city from a different perspective. Enjoy the majesty of the River Cam on a punt tour complete with an expertly trained chauffeur who will effortlessly glide you along the water.
The Fitzwilliam Museum Tour: One of Cambridge's most impressive landmarks, is widely acknowledged to be the finest small museum in Europe. Home to a world-class collection of art and antiquities spanning centuries and civilizations, there is plenty to see. Highlights include masterpieces of painting from the 14th century to the present day, drawings and print, sculpture, furniture, armor, pottery and glass, oriental art and illuminated manuscripts, coins and medals and antiquities from Egypt, the ancient Near East, Greece, and Rome.
Proud Cambridge Tour: Learn about the history of Cambridge's LGBTQIA+ community, from the lives of famous Queer alumni who accomplished major political milestones, to the stories of residents who experienced the vibrant nightlife of the '70s. Learn about the Lesbian Line, the creation of Stonewall, Cambridge's major gay pub the Turk's Head, and see a plethora of other sites in the city's beautiful historic center. This is the first tour in Cambridge dedicated to Queer history, and it has been curated with the aim of paying tribute to those who have come before—suffering the effects of homophobia but also making major contributions to science, art, and the humanities.
Magdingley Hall and Afternoon Tea Experience: Madingley Hall has been described as a 20th century restoration of an 18th century adaptation of a 16th century Tudor manor house. It is also a story of wealth, power, decline, and enthusiastic restoration. Today it is the home of Cambridge University's Institute of Continuing Education, and the tour guides are proud to be associated with the hall and to be allowed, by special arrangement, to take you around. A tour of the hall wouldn't be complete without experiencing English Afternoon Tea, full of tradition, celebration, and a tremendous amount of cake.
Women's History in Cambridge Tour: This tour covers the key role Cambridge played in education for women and women's suffrage, as well as considering some of the tremendous women who have been associated with the city. Some key highlights areas include Millie Fawcett's house, Newnham College, Senate House, and Market Square. 150 years have passed since women were first admitted to the University of Cambridge, and you'll find out how things have since changed.
Housing and Meals
Housing
Dormitory/Residence Hall, Single Room (May Incur Added Costs)
Meals
Self-Catering
Details
All students live in either Pembroke College on-site accommodation or in the college's off-site central townhouse residences.
Some accommodations feature modern spaces and extra amenities such as private bathrooms that warrant higher rent. Students who are placed in more expensive housing incur additional charges to cover these costs. 
On-Campus Rooms.

Single rooms with shared bathrooms. Cambridge has many old buildings, which means room size varies. Bed sheets and towels provided. Halls have kitchenettes with microwave, toaster, kettle, and basic utensils. 

City Centre Townhouse. Pembroke offers traditional residential townhouses in the city center which house a small number of students per house. Located on quiet residential streets, these houses are usually Victorian or Edwardian in style, feature single bedrooms with shared bathrooms, and are an attractive alternative to living within the Pembroke College grounds. Bed sheets and towels provided.

Meals: 

Your program fee includes 10 meals a week at Pembroke College Dining Hall. Beyond that, you can purchase additional meals at the dining hall, or explore other options in town.  

Commute:

 Student housing is on campus, or within easy walking and cycling distance of campus (Cambridge is a bike-friendly city). Local buses are another easy option. 

Nearby: 

The Backs (a pretty greenspace along the River Cam). Market Square. Cambridge University Library. ADC Theatre. 
Dates and Fees
Term
Term begins
Term ends
Program costs
Application deadline
Spring 2024
January 11, 2024
June 22, 2024
$56,575
Passed
Fall 2024
Early Sept. 2024
Early Dec. 2024
$45,575
April 1
Academic Year 2024-2025
Early Sept. 2024
Late June 2025
$100,150
April 1
Get Started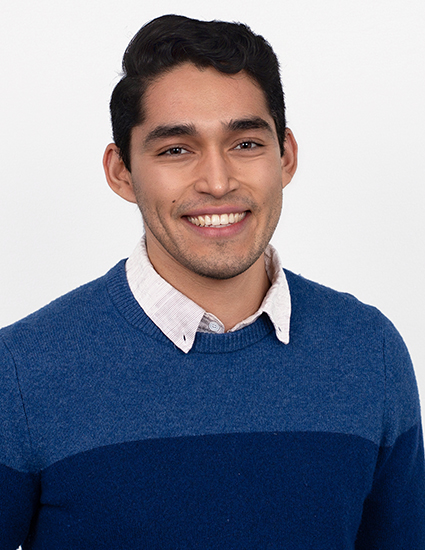 Kevin Cañas
Enrollment Counselor