Wellington, New Zealand
Victoria University of Wellington Partnership
Program Overview
Nestled in the hills of this artsy, compact capital city, Victoria University has a vibrant campus with an AACSB-accredited business program and excellent ratings for intensity of high-quality research. Its award-winning Wellington International Leadership Program combines leadership, cross-cultural communication, global connectedness, and sustainability.
Details at a Glance
Application deadline
Fall: April 15
Spring: Oct. 1
Housing
Apartment/Flat;Single Room
Instruction language
English
Language prerequisites
None
Apply Now
Academics
Open the Victoria University of Wellington online course catalog to see the classes available.
Credit Conversion
Students take 3 or 4 classes each semester, depending on the credits awarded. A full load of courses at Victoria is 60 Victoria points. Credit conversions are as follows:
15 Victoria Points = 4 U.S. semester credit hours
20 Victoria Points = 5 U.S. semester credit hours
CHART Your Course
Find the classes you need fast with CHART. Our easy-to-use tool shows you classes recently taken by IFSA students
Lab & Field Trip Fees
Please review syllabi and course materials when registering for direct-enroll classes. Certain classes may have a one-off lab or field trip fee disclosed in the syllabus or during the first meeting of the class. These fees are not included in your IFSA program fee. You will be responsible for these fees, whether they are billed and paid by IFSA or billed to you.
Study abroad students are not permitted to take practical education courses.
You can only take yearlong courses if you plan to study abroad for the calendar year (semesters 1 and 2, in that order).
Victoria University of Wellington has course restrictions in certain faculties and disciplines. Click here to view the list of restrictions.
Participate in the Wellington International Leadership Program, an academic extracurricular program focused on themes of international leadership, cross-cultural communication, global connectedness, and sustainability—the first program of its kind in New Zealand.
APPLICATION REQUIREMENTS
Eligibility
You must be at least 18 years of age. Students under 18 may be accepted on a case-by-case basis.
You must be currently attending or recently graduated from a U.S. or Canadian community college, technical college, two-year college, four-year college, or four-year university.
You must have completed at least one (1) full-time year of study at your home institution before the beginning of the term.
Recommendation Letter
An academic letter of recommendation and GPA statement are required for GPAs under 2.8.
Visa Requirement
This program requires a visa for all students.
TRANSCRIPT
Upon completion of your program, IFSA will send an official Butler University transcript to your home university with your coursework converted to the U.S. semester credit hour system. You will also have access to an unofficial transcript in your IFSA Student Portal. The transcript reflects classes taken, credits attempted, and grades earned during your term abroad. This service is included in your study abroad program at no additional cost. See our Transcripts page for more information.
Excursions
Activities and excursions are designed to pull you into the communities you visit and encourage cultural connections of every kind. There's no extra fee to participate in these optional outings—everything is included in your program fee.
Below are examples from previous terms; outings may be different for your program. We'll make every effort to run them all, but sometimes things we can't control, such as local regulations and health protocols, get in the way. As result, we cannot guarantee activities and excursions.
Activities
Learning Plan Check-in: Three times during the semester, catch up for a one-on-one with an IFSA team member to discuss your academic progress, housing, and general well-being. This is a great opportunity to ask any questions about roommates, lecturers, and new experiences.
Catch-up Meal: Share a meal (brunch, lunch, or dinner) and any questions about your new life in New Zealand during this gathering. It's a great chance to chill out, connect with new friends, and generate excitement as you embark on your academic journey at your host institution
Weekly Catch-up: Meet your IFSA Student Experience Coordinator on campus or at a local hiking trail, farmers market, museum, or pub quiz night for a snack and take a bit of time out with your IFSA community.
Resume-Building Workshop: Study abroad in New Zealand is a great addition to your resume. Learn how to highlight all the transferable skills gained in a powerful and succinct way that will appeal to prospective employers.
Celebration Dinner: The farewell dinner is the last official get-together with the IFSA crew. It's time to recount great experiences and reflect on personal and academic growth before preparing for final exams! It's a fun and memorable send-off, with an awesome culinary experience and plenty of laughs.
Excursions
A Taste of NZ Cooking Class: Head to a local cooking school to learn how to make some amazing Kiwi kai! New Zealand cuisine is largely driven by local ingredients and seasonal variations. An island nation with a primarily agricultural economy, New Zealand yields produce from land and sea and draws influence from Māori, Polynesian, and Asian cultures. Not only learn about New Zealand cuisine, but whip up and enjoy a classic Kiwi feast including dessert.
Wellington NZEW: Check out what the beautiful South Island has to offer! Take the ferry through the stunning Marlborough Sounds to a wonderful small town called Picton. Fill your Saturday with a kayaking adventure to explore various bays and finish the day with a delicious dinner looking out over the harbor. On Sunday, take a water taxi, enjoy a hike, and spending the afternoon relaxing in a beautiful bay while paddleboarding, swimming, and feeding sting rays—so make sure you bring your togs (swimsuit)! Learn all about the conservation efforts Lochmara Lodge is working on to encourage native wildlife to flourish in the Marlborough Sounds.
Wellington Volunteer Kaitiakitanga (guardianship of environmental resources): Head out to Otari-Wilton Bush for a day of conservation, planting, and native animal and bird spotting. A yummy BBQ lunch will be provided. Then take a walk along the famous Wellington Skyline track for some incredible views of the city! This activity give you the opportunity to give back to the New Zealand environment by protecting its native species and plant life.
Explore Kapiti Day Trip: Escape the city by train to the seaside town of Paikakariki. From there, bike more than 15km through the Kapiti region spotting native birds and trees along the coast, through the famous Queen Elizabeth Park, and a stop at a U.S. Marine Memorial. Then head up to Whareroa Farm for a picnic lunch. Continue the adventure at the famous Tuatara Brewery for an educational tour. This is an awesome opportunity to explore the wider Wellington region!
Housing and Meals
Housing
Apartment/Flat, Single Room (May Incur Added Costs)
Meals
Self-Catering
Details
IFSA students live close to campus, sharing co-ed apartments called flats or small houses operated by the university. Keep in mind that the university places students where space is available, which makes it difficult for us to meet all preferences.  
Take a look at these locations to see what your New Zealand home might be like.  
Everton Hall or Te Puni Terrace 
Location:

Everton Hall is next to Wellington's iconic cable car, a 5-minute walk to Kelburn campus and a 20-minute walk to Pipitea and Te Aro campuses. Te Puni Terrace is next to the university.

 

Living space:

Furnished flats and houses for three to five students, with single bedrooms. Student rooms have a bed, desk, chair, mirror and storage. Complete bedding set provided. Flatmates share two bathrooms, living space, and a fully equipped kitchen with oven, refrigerator, toaster, and kettle.  

 

Meals:

No meal plan. Students prepare or purchase meals, and flatmates often tell us meals are a fun, social part of the day.

 

Other details:

Wi-Fi and electricity included. 24-hour security. 24-hour residential advisors. Student support coordinators available. Social events like formals and quiz nights. Laundry facilities on-site or close by. Indoor and outdoor common areas include music rooms, games room, gardens, and barbecue space.

 

Nearby:

University library and cam

pus facilities. Wellington Waterfront. Cuba Street. Te Papa Tongarewa, New Zealand's national museum. Supermarkets.

 
Dates and Fees
Term
Term begins
Term ends
Program costs
Application deadline
Spring 2024
February 15, 2024
June 23, 2024
$21,475
Passed
Fall 2024
Early July 2024
Early Nov. 2024
$21,475
April 15
Get Started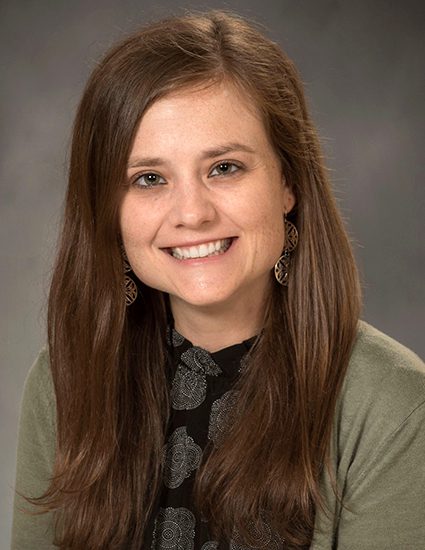 Brittany Brooks
Enrollment Counselor