Patricio Varas Guerrero
Director for Chile Programs
Start Date
January 2022
Interests
Bicyclist • Reader • Cook • Giro d´Italia Fan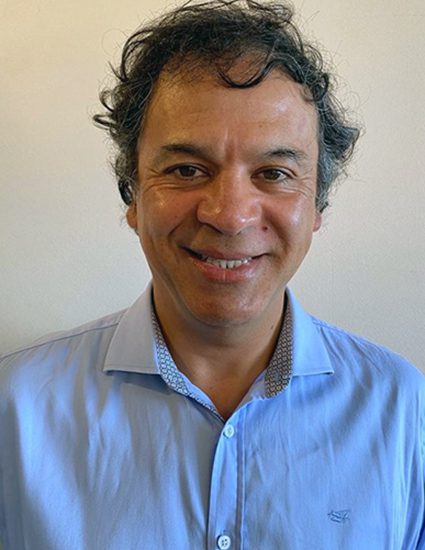 ---
"I strongly believe in the relationship between tradition and innovation, because 'there is no way to go one single step ahead in the future if we don´t know something of our valued past.'"
Education
Patricio graduated with a Masters in Science in Development Planning from Universidad de Los Andes and holds a doctorate in linguistics from the Universidad Católica de Valparaiso.
Travel Experience
As part of his master's degree program, Patricio studied abroad at the Latin American hub of the Institute of Social Studies of Holland in Bogotá, Colombia. Earlier in his academic career, he participated in the USIA Young Political Leaders program. He visited Washington, D.C. where he was interviewed by Sen. Richard Lugar's staff, was received by Archbishop John O'Connor in New York City, and attended a conference about the transition to democracy in Chile at Harvard University. He also participated in a Latin America leadership program workshop at Johns Hopkins University, and in 1993 studied in Ecuador as part of an intergovernmental exchange program.
Did You Know?
Patricio commits one day a week to riding his route bicycle and he covers an average of more than 40 miles.