Program Overview
More than a few internationally recognized artists, designers, and architects have earned their chops in the studios of GSA, one of the few free-standing art schools left in Europe. Choose from fine art, design, photography, fashion, textiles, silversmithing, jewelry, sculpture, and architecture at the art and design school ranked #5 in Europe and #8 in the world.
Details at a Glance
Application deadline
Fall: March 15
Spring: Oct. 1
Academic Year: March 15
Housing
Apartment/Flat;Single Room
Instruction language
English
Language prerequisites
None
Apply Now
Academics
CHART Your Course
Find the classes you need fast with CHART. Our easy-to-use tool shows you classes recently taken by IFSA students.
As a studio art school, Glasgow School of Art is based on a tutorial system, in which students are expected to work independently and in groups on assignments that are often very broad and allow for much creativity, imagination and self-direction. Guidance from instructors is always available, but students must initiate contact with their advisors at the GSA. You will be admitted to a specific school and department, and are expected to undertake the projects that are assigned for that year or semester of study at the GSA.
ADVANCED STUDIO ART
Glasgow School of Art offers three different schools: The School of Fine Art, the School of Design, and the Rennie Mackintosh School of Architecture. The staff at the Glasgow School of Art will review your application and portfolio and assign you to a year of study. Most IFSA students are admitted into Year Two studies and will be fully integrated with degree-seeking students. Students who demonstrate extensive background in their chosen medium may be admitted into Year Three studies.
To learn more about what is taught in each year of study in the various departments at the Glasgow School of Art, visit the website and click on one of the many different degrees offered by the school, then click on the "Study Guide" PDF on the right side of the page, next to the Programme Overview.
BEGINNER/INTERMEDIATE STUDIO ART
(Program Suspended for Spring 2024)
Designed for students pursuing a liberal arts or social sciences degree, this option is for students who wish to take classes in a studio art setting for a semester at the introductory to intermediate level. Students can choose to take only arts classes, in which case they would take six classes at GSA, or they can add an elective from the University of Glasgow College of Arts or College of Social Sciences, and take four classes at GSA. Students will take classes with other incoming study abroad students.
Available classes include:
Credit Conversions
At the Glasgow School of Art, a full class load is 15 U.S. semester credit hours for semester.
1 SCQF = .25 U.S. semester credit hours
Lab & Field Trip Fees
Please review syllabi and course materials when registering for direct-enroll classes. Certain classes may have a one-off lab or field trip fee disclosed in the syllabus or during the first meeting of the class. These fees are not included in your IFSA program fee. You will be responsible for these fees, whether they are billed and paid by IFSA or billed to you.
APPLICATION REQUIREMENTS
Eligibility
You must be at least 18 years of age. Students under 18 may be accepted on a case-by-case basis.
You must be currently attending or recently graduated from a U.S. or Canadian community college, technical college, two-year college, four-year college, or four-year university.
You must have completed at least one (1) full-time semester of study at your home institution before the beginning of the semester program or one (1) full-time year of study at your home institution before the beginning of the year program.
Recommendation Letters
Your application to this program will require two (2) academic letters of recommendation.
Portfolio
The Advance Studio Art program requires a portfolio of your work as part of the application process. The portfolio must be submitted as a PDF file consisting of 15 to 20 images of your more recent artwork—links to video content should also be included. The portfolio should include a numbered list of its contents, including the medium and a description of the work. More information can be found at Portfolio Examples.
The Beginner/Intermediate Studio Art program does not require a portfolio.
Visa Requirement
A visa is not required for U.S. or Canadian citizens for the semester program.
A visa may be required if you are a citizen of another country.
A visa is required if you are participating in the year program.
TRANSCRIPT
Upon completion of your program, IFSA will send an official Butler University transcript to your home university with your coursework converted to the U.S. semester credit hour system. You will also have access to an unofficial transcript in your IFSA Student Portal. The transcript reflects classes taken, credits attempted, and grades earned during your term abroad. This service is included in your study abroad program at no additional cost. See our Transcripts page for more information.
Excursions
Activities and excursions are designed to pull you into the communities you visit and encourage cultural connections of every kind. There's no extra fee to participate in these optional outings—everything is included in your program fee.
Below are examples from previous terms; outings may be different for your program. We'll make every effort to run them all, but sometimes things we can't control, such as local regulations and health protocols, get in the way. As result, we cannot guarantee activities and excursions.
Activities
City Walking Tour: During IFSA Orientation, learn about the city on foot and attend a walking tour of the social, cultural, and historical sites of Glasgow.
Scottish Parliament Tour: See behind the scenes on a guided tour through the chambers of the Scottish Parliament, how the Scottish Government makes new laws on devolved matters, and how it debates the issues of the day.
Glasgow Mural and Street Art Walking-Tour: Glasgow has created a Mural Trail featuring the diverse range of art within easy walking distance of the city center. Follow the trail of a huge range of artwork on display which has something to suit all tastes, from conservative to radical, quirky to bizarre. Enjoy discovering the hidden public art, with assistance from digital resources, with this self-paced walking tour.
Ceilidh Dancing to Scottish Folk Music: A Ceilidh is a fun-filled night of wild dancing, good music, and Scottish culture! A live Scottish folk band plays through traditional music as one of the band members calls out the dance steps to the group, teaching how the dance goes. As the music takes off, the fun begins.
Excursion
Highlands Trip: On your first day of the Highland's excursion, delve into the past and discover how Scottish Highland ancestors lived, how they built their homes, how they tilled the soil, and how they dressed. Then visit the Culloden Battlefield, location of the final Jacobite Rising. It was the last and most harrowing battle to be fought on British soil and its impact ripples into present day Scotland. On day two, sail across the waters of the legendary Loch Ness to learn about the history of the renowned loch and what makes it so famous. Perhaps have a look for the Loch Ness Montser yourself! Immersed yourself in the verdant and impressive rolling hills and mountains of the highlands with spectacular views of the Three Sisters Mountains in Glencoe. Also experience the poignant history of Stirling at the Wallace Monument and learn about the history of the battles fought at this strategically located city.
Housing and Meals
Housing
Apartment/Flat, Single Room (May Incur Added Costs)
Meals
Self-Catering
Details
Students live within a convenient, five-minute walk of the main campus in one of two GSA residence halls.  
Sample housing 
Take a look at Margaret Macdonald House to see what your Glasgow home away might be like:  
Location:

.

2 miles, or a three-minute walk, from campus. 

 

Living space:

Students live in apartments in groups of four to eight. Some apartments have shared bathrooms; some have private bathrooms attached to individual bedrooms. Bedrooms have a single bed, desk, chair, and storage. Kitchens have a stove, refrigerator, and kettle. Students provide bedding, towels, and basic kitchenware. 

 

Meals:

No meal plan. Students prepare and eat their own meals, and often say cooking and sharing meals is a fun, social part of their day.

 

Additional details:

Night security.

Residential staff available at all hours. Laundry. On-site maintenance. 

 

Nearby:

Kelvingrove Art Gallery. The Lighthouse. University of Glasgow. Glasgow Botanic Gardens. SSE Hydro (concert venue). Glasgow Green.  

 
Dates and Fees
Term
Term begins
Term ends
Program costs
Application deadline
Spring 2024 (Adv)
January 28, 2024
May 25, 2024
$23,775
Passed
Fall 2024 (Beg/Int)
Early Sept. 2024
Mid-Dec. 2024
$21,775
March 15
Fall 2024 (Adv)
Mid-Sept. 2024
Mid-Dec. 2024
$21,775
March 15
Academic Year 2024-2025 (Beg/Int)
Early Sept. 2024
Early May 2025
Contact IFSA
March 15
Academic Year 2024-2025 (Adv)
Mid-Sept. 2024
Late May 2025
Contact IFSA
March 15
Get Started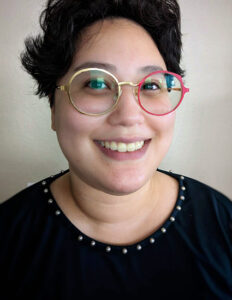 Jasmine Di Diego
Enrollment Counselor