Program Overview
Choose your ideal Shanghai summer. With eight levels of Chinese language instruction, it's easy to find the perfect fit your skills. Designed for rapid improvement, our language classes include plenty of time to get out of the classroom and practice both with peers and around the city.
Passionate about sustainability? Shanghai's rapid development provides plenty of examples of successes and challenges in urban planning. Take advantage of your front row seat to explore China's rapid rise as a global economic power.
This flexible program includes options for one or two four-week sessions.
Details at a Glance
Housing
Residence Hall/Dormitory
Instruction language
Chinese;English
Language prerequisites
None
Apply Now
Academics
During your IFSA Summer in Shanghai, customize your study abroad experience by taking a single class during the four-week Session 1 or take a single class during the four-week Session 2. You can also extend your studies by enrolling in both Session 1 and Session 2.
SESSION 1 CLASSES
City and Environment
With a rapidly growing population, rising lifestyle expectations, and continuing industrial production, urban China's usage of water and energy resources is a key question for those concerned with a sustainable future. This class will localize these issues by investigating Shanghai as a case study of urban environmental issues in China. How does Shanghai face the challenges of resource use and waste that its sprawling urban footprint creates? How sustainable can Shanghai become? (3 U.S. semester credit hours)
Chinese Language
No prior language study is required. A placement exam during on-site orientation determines each student's appropriate language level. (4 U.S. semester credit hours)
SESSION 2 CLASSES
China: Economic Giant
This class explores China's emergence as a global economic power. The phenomenal changes seen in the Chinese economy since radical reforms began in 1978 serve as a backdrop for understanding more recent policy shifts and global trade strategies. Students will examine challenges encountered by the Chinese government in sustaining high-speed economic growth, with case studies such as infrastructure investments and supply chain disruptions. In addition, students will apply economic theories and situate them in geographical and historical contexts when analyzing today's sociopolitical consequences. (3 U.S. semester credit hours)
Chinese Language
No prior language study is required. A placement exam during on-site orientation determines each student's appropriate language level. (4 U.S. semester credit hours)
Australia Outbound Program
Students enrolled at select Australia universities are invited to participate in Session 2 of this program. The program is open to students of all year levels and all fields. Students will earn 45+ contact hours credit; the equivalent of one subject.
Please see the Australia Outbound term below in the Dates and Fees section for program fees and expected expenses in Australian dollars. For more information on the Australia Outbound program, please reach out to us at australiaoutbound@ifsa-butler.org.
APPLICATION REQUIREMENTS
Eligibility
You must be at least 18 years of age. Students under 18 may be accepted on a case-by-case basis.
You must be currently attending or recently graduated from a U.S. or Canadian community college, technical college, two-year college, four-year college, or four-year university. Students attending select Australia universities are also eligible.
You must have completed at least one (1) semester of study at your home institution before the beginning of the term.
Recommendation Letter
Not required.
Visa Requirement
This program requires a visa for all students.
TRANSCRIPT
Upon completion of your program, IFSA will send an official Butler University transcript to your home university with your coursework converted to the U.S. semester credit hour system. You will also have access to an unofficial transcript in your IFSA Student Portal. The transcript reflects courses taken, credits attempted, and grades earned during your term abroad. This service is included in your study abroad program at no additional cost. See our Transcripts page for more information.
Excursions
Activities and excursions are designed to pull you into the communities you visit and encourage cultural connections of every kind. There's no extra fee to participate in these optional outings—everything is included in your program fee.
Below are examples from previous terms; outings may be different for your program. We'll make every effort to run them all, but sometimes things we can't control, such as local regulations and health protocols, get in the way. As result, we cannot guarantee activities and excursions.
Activities
West Bank Gallery Walk: Learn how art fosters international exchange during a guided walk along the Cultural Corridor riverfront in West Bund, visiting art galleries featuring foreign and Chinese artists. The guided walk concludes at the lobby of the newly established West Bund x Pompidou Museum.
Traditional Chinese Medicine Museum: Traditional Chinese medicine has more than 3,000 years of history. Through this guided tour, you will be introduced to the basic traditional Chinese medicine theories, useful daily diagnostics, and treatment methods including acupuncture and moxibustion, Chinese herbs, dietary adjustment, acupressure, and cupping.
Chinese Culture Workshop: Participate in the Chinese Culture Workshop and learn how to write Chinese calligraphy, play Mahong, and make Chinese dumplings.
Urban Planning Museum: Wonder what Shanghai will look like in 10 or 20 years? Learn about the history of urban development in Shanghai and see models of future planning at the Urban Planning Museum. You will also use the metro to visit important city landmarks, see traditional Shanghai architecture, and get a little taste of its diverse food and culture.
Excursions
Suzhou Day Trip: Located at the lower end of the Yangtze River, Suzhou is famous for its resplendent gardens and beautiful scenery in addition to the city being one of the country's four major embroidery centers in the silk industry. You will the explore this ancient water town and the garden style Suzhou Museum, designed by world renowned architect IM Pei.
Huangpu River Cruise: Feast your eyes on magnificent views of building skylines and landmarks as you travel along both banks of the Huangpu River, allowing you to see the architectural diversity. In the evening, secure your spot on the deck to watch as the city lights up in dazzling lights and to get the best view of four of the most prominent high rises in Shanghai: Oriental Pearl TV Tower, Shanghai Tower, Shanghai World Financial Center, and Jin Mao Tower.
Housing and Meals
Housing
Dormitory/Residence Hall
Meals
Self-Catering
Details
Shanghai summer students have two housing options: international student dorms at local universities and student apartments that are operated by private housing partners.   
Sample housing 
Take a look at an example of where IFSA students have stayed in past years to get an idea of what your Shanghai home might be like.  
Living space:

Furnished four-bedroom apartments. Each student has a private bedroom with bed, desk, and storage. Apartment mates share two bathrooms, a living room, and kitchen. Bedding provided. Students provide towels and kitchenware basics. 

 

Location:

A 15-minute walk from Shanghai University of Finance and Economics (SUFE) classrooms and campus. 

 

Meals:

No meal plan. Students prepare or provide their own meals, and there are many options in the university neighborhoods. Plan on spending $11 to $13 USD/day. 

 

Details:

Emergency call system. Internet not included (about $9/month per student). Easy walk to public laundromat. 

 

Nearby:

Supermarket and shops. Metro. Five Corner Square. University Street. Nanjing Road. Yew Garden. People's Square.

 
Dates and Fees
Term
Term begins
Term ends
Program costs
Application deadline
Summer 2024 - Session 1
Late May 2024
Late June 2024
$4,575
March 15, 2024
Summer 2024 - Session 2
Late June 2024
Late July 2024
$4,575
March 15, 2024
Summer 2024 - Sessions 1 & 2
Late May 2024
Late July 2024
$7,775
March 15, 2024
Summer 2024 (Australia Outbound)
Late June 2024
Late July 2024
$5,995 AUD
March 15, 2024
Get Started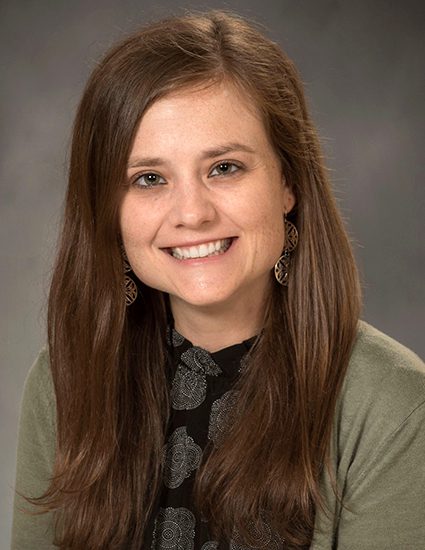 Brittany Brooks
Enrollment Counselor