London, England
London School of Economics and Political Science Summer
Program Overview
Build toward your future with a summer at the London School of Economics and Political Science. LSE is part of the University of London, located in the West End district of central London, the city's primary commercial and entertainment district. This is Britain's only university specializing in the study of the social sciences and a member of Britain's Russell Group of universities, similar to the U.S. Ivy League.
LSE offers three, three-week sessions over nine weeks, with one class per session. Choose one session, combine sessions 1 & 2 or 2 & 3, or take all three.
Details at a Glance
Housing
Residence Hall/Dormitory
Instruction language
English
Language prerequisites
None
Apply Now
Academics
London School of Economics and Political Sciences offers a broad set of classes across a variety of disciplines. Students can enroll for from three weeks to nine weeks during the summer, taking one class per session.
Choose from challenging classes in accounting and finance, business and management, culture and environment, economics and international relations, or government and society to help you build a foundation of expertise. Take advantage of LSE's close ties to business, government, law, and media in the city with classes taught by professionals from the United Nations, the World Health Organization, and leading international banks.
To view available courses at LSE, visit the LSE summer catalog.
CHART Your Course
Find the classes you need fast with CHART. Our easy-to-use tool shows you classes recently taken by IFSA students
Lab & Field Trip Fees
Please review syllabi and course materials when registering for direct-enroll classes. Certain classes may have a one-off lab or field trip fee disclosed in the syllabus or during the first meeting of the class. These fees are not included in your IFSA program fee. You will be responsible for these fees, whether they are billed and paid by IFSA or billed to you.
Students may only enroll in classes for which they meet the prerequisites. They may only enroll in one class per session.
APPLICATION REQUIREMENTS
Eligibility
You must be at least 18 years of age. Students under 18 may be accepted on a case-by-case basis.
You must be currently attending or recently graduated from a U.S. or Canadian community college, technical college, two-year college, four-year college, or four-year university.
You must have completed at least one (1) year of study at your home institution before the beginning of the term.
Recommendation Letter
Not required.
Visa Requirement
Not required for U.S. or Canadian citizens. A visa may be required if you are a citizen of another country.
TRANSCRIPT
Upon completion of your program, IFSA will send an official Butler University transcript to your home university with your coursework converted to the U.S. semester credit hour system. You will also have access to an unofficial transcript in your IFSA Student Portal. The transcript reflects courses taken, credits attempted, and grades earned during your term abroad. This service is included in your study abroad program at no additional cost. See our Transcripts page for more information.
Excursions
Activities and excursions are designed to pull you into the communities you visit and encourage cultural connections of every kind. There's no extra fee to participate in these optional outings—everything is included in your program fee.
Below are examples from previous terms; outings may be different for your program. We'll make every effort to run them all, but sometimes things we can't control, such as local regulations and health protocols, get in the way. As a result, we cannot guarantee activities and excursions.
Windsor and Eton: Roughly half an hour by train from London, the beautiful Berkshire towns of Windsor and Eaton occupy opposite sides of the Thames. There's no shortage of history here, with Windsor Castle—an imposing architectural study, built by Norman the Conqueror and now a residence for the British Royal family—and Eton College—a prestigious all-boys public school with a long list of famous alums.
London's Southbank Walk and Borough Market. Wander the River Thames then nosh on fish and chips, Thai curry, and more­—there are hundreds of produce and street food stalls to choose from. Soak up some history as you refuel—food markets have stood here since the Middle Ages.
Get to know the real London with Unseen Tours. No one knows London like the locals. Explore the East End's Brick Lane—known for its street art and multicultural heritage—or the West End's Covenant Garden—once orchard garden for Westminster Abbey, now home of theatre, opera, shopping, and food galore.
Shakespeare's Globe: In London's Southbank, travel back to 1599 and explore what's arguably the world's most famous theatre. Along the way, learn about Shakespeare and the history of this legendary open-air structure.
Buckingham Palace. On the bucket list for countless UK visitors, here's your chance to see the majestic London home of British monarchs since Queen Victoria in 1837. (Look for the Royal Standard's yellow, red and blue squares that signify the king is in residence.)
Thames River Boat Cruise. Get a perspective on London you can't find from land. See why England's longest river has long been a vital link for trade and transport as you take in icons like Big Ben, London Bridge, Tower Bridge, the House of Parliament, and the London Eye, and more, depending on route.
Independence Day BBQ. You may be in the UK, but you can still celebrate the fabulous U.S. Independence Day with a festive get-together and meal.
Housing and Meals
Housing
Dormitory/Residence Hall
Meals
Some Included
Details
Students in this program are placed in residence halls or flats (apartments). If you're in a residence hall, you might have the option of choosing a meal plan. If you're in a flat, you'll be responsible for preparing or purchasing your own meals.  
Sample housing 
Take a look at London Nest Lightfoot Hall, one IFSA housing option, to see what your London home might be like: 
Location:

Chelsea, an upscale area known for beautiful architecture, galleries, boutiques, restaurants, and plentiful green space. Home of Chelsea Football. 

 

Commute:

30 to 40 minutes to LSE by Tube; 30 minutes to IFSA Center in Mayfair

 

Double rooms:

Two students share one bedroom and one bathroom. Rooms include two single beds, desks, chairs, wardrobes, and TV. Bed linens are provided. Take advantage of fu

lly equipped kitchens and comfortable, shared spaces for studying and socializing. (Students might be placed in single bedrooms, which incurs an additional fee.)

 

Meals:

No meal plan. Students purchase meals or prepare food in shared kitchens. 

 

Other details:

Unlimited WiFi, staff and security on site 24/7. Laundry facilities on-site.  

 

Nearby:

The Natural History Museum, King's Road shopping, the Victoria & Albert Musuem, Battersea Park, Kensington Palace, the River Thames, and more.

 
Dates and Fees
Term
Term begins
Term ends
Program costs
Application deadline
Summer 2024 - Session 1
Mid-June 2024
Early July 2024
$9,000
3/15/2024
Summer 2024 - Session 2
Early July 2024
Late July 2024
$9,000
3/15/2024
Summer 2024 - Session 3
Late July 2024
Mid-Aug. 2024
$9,000
3/15/2024
Summer 2024 - Sessions 1 & 2
Mid-June 2024
Late July 2024
$14,075
3/15/2024
Summer 2024 - Sessions 2 & 3
Early July 2024
Mid-Aug. 2024
$14,075
3/15/2024
Summer 2024 - Sessions 1, 2 & 3
Mid-June 2024
Mid-Aug. 2024
$17,995
3/15/2024
Get Started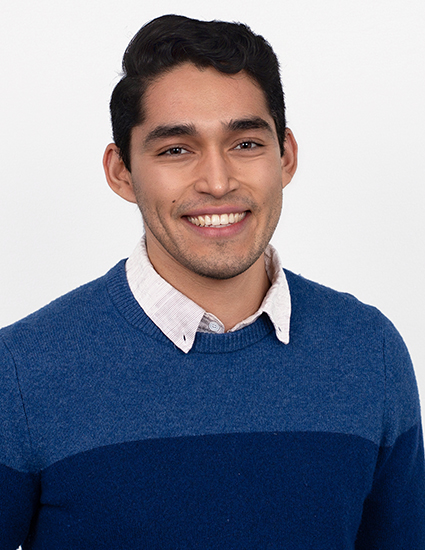 Kevin Cañas
Enrollment Counselor