Program Overview
Known for drawing international students who want to tackle today's big global issues and award-winning academics, Macquarie's unexpected, nontraditional courses will challenge you in new ways. The green campus has a small-town feel and easy access to downtown Sydney and its iconic attractions, just 12 miles to the south.
Details at a Glance
Application deadline
Fall: April 1
Spring: Oct. 15
Housing
Apartment/Flat;Single Room
Instruction language
English
Language prerequisites
None
Apply Now
Academics
CHART Your Course
Find the classes you need fast with CHART. Our easy-to-use tool shows you classes recently taken by IFSA studentsTo view available courses, explore the Macquarie University online course catalog.
Past students have enjoyed courses related to Australian culture, politics and society. Some of these subjects may be found in the subject areas POL, ABST, AUST and SOC.
Credit Conversion
At Macquarie, a full course load consists of 12 Macquarie credits per semester or 24 Macquarie credits per year. Students typically enroll in 4 classes for a total of 16 U.S. semester credit hours. 3 MAC points = 4 U.S. semester credit hours
Lab & Field Trip Fees
Please review syllabi and course materials when registering for direct-enroll classes. Certain classes may have a one-off lab or field trip fee disclosed in the syllabus or during the first meeting of the class. These fees are not included in your IFSA program fee. You will be responsible for these fees, whether they are billed and paid by IFSA or billed to you.
Australian Government | Department of Education | CRICOS: 02657J
Australian Government | Tertiary Education Quality and Standards Agency | TEQSA: PRV12031
Global Leadership Program
Macquarie's Global Leadership Program (GLP) gives the opportunity to increase your international knowledge and build professional skills. As a GLP participant you will attend five three-hour workshops as well as a GLP Distinguished Speaker Series event.
You will also be invited to attend other GLP events, including the Consular Series and Cultural Series as well as Global Leadership Symposia. For successfully completing the program you will receive a GLP certificate.
Topics include:
Leadership
Cross-Cultural Understanding
Business Etiquette
State Failure and Crisis in Sudan and Somalia
Terrorism and Counter-Terrorism
Effective Writing
Career Mapping
Australia and Japan's Dispute over Whales: International Law Dimensions
If you are interested in applying for the GLP, please contact the IFSA Enrollment Counselor at the time of application
APPLICATION REQUIREMENTS
Eligibility
You must be at least 18 years of age. Students under 18 may be accepted on a case-by-case basis.
You must be currently attending or recently graduated from a U.S. or Canadian community college, technical college, two-year college, four-year college, or four-year university.
You must have completed at least one (1) full-time year of study at your home institution before the beginning of the term.
Recommendation Letter
Not required.
Visa Requirement
A visa is required for all students.
TRANSCRIPT
Upon completion of your program, IFSA will send an official Butler University transcript to your home university with your coursework converted to the U.S. semester credit hour system. You will also have access to an unofficial transcript in your IFSA Student Portal. The transcript reflects classes taken, credits attempted, and grades earned during your term abroad. This service is included in your study abroad program at no additional cost. See our Transcripts page for more information.
Excursions
Activities and excursions are designed to pull you into the communities you visit and encourage cultural connections of every kind. There's no extra fee to participate in these optional outings—everything is included in your program fee.
Below are examples from previous terms; outings may be different for your program. We'll make every effort to run them all, but sometimes things we can't control, such as local regulations and health protocols, get in the way. As result, we cannot guarantee activities and excursions.
Activities
Indigenous Australians Cultural Education: Learn about the religious, social, and cultural practices of Australia's First Nations People from award-winning indigenous Australian educators. Includes opportunity for questions and discussion.
The Rocks Walking Tour: Explore Sydney's iconic district, The Rocks, site of the convict settlement in 1788. Learn about its role in national political and social change, the notorious Rocks Gang, the Rum Rebellion, and more.
Yogalates: Take time for your body and mind with energizing sessions that combine yoga and Pilates, led by qualified IFSA staff and held outdoors or in student housing.
NACE Competencies Workshop: Mastering the eight U.S. National Association of Colleges and Employers competencies is essential preparation for college graduates. This IFSA staff workshop helps you make meaningful links between your study abroad experience and career readiness.
Sydney Opera House Show: Did you know that if all the sails of the Opera House were combined, they would create a perfect sphere? Visit the structure that transformed Australia's cultural image—named a UNESCO World Heritage Site in 2007—for a live show.
Taronga Zoo: Travel by ferry to meet and learn about more than 350 species, including kangaroos, koalas, and more of Australia's distinctive wildlife. Don't miss the free flight bird show, where native birds performing incredible stunts with Sydney Opera House and Harbour Bridge as their backdrop.
Excursions
Hunter Valley Tour: This full-day tour takes you a couple of hours north of Sydney, where natural beauty and farmland are home to 300 wineries. Exchange the busy urban environment for rolling green hills and discover the biodiversity of New South Wales. Includes lunch.
Bike Tour of Sydney: The perfect way to get oriented and see some Sydney's most famous sites. Includes riding across iconic Sydney Harbour Bridge.
Historical and Indigenous Tour of La Perouse: Following a welcome Smoking and Ochre Ceremony, discover bush tucker and medicine, and learn about the local community of La Perouse—the longest on-going Aboriginal community in Sydney.
Blue Mountains Visit: An important historical site, the Blue Mountains are a rugged and mountainous region west of Sydney. Soak up dramatic scenery and discover an immense range of flora and fauna, including the famous lyrebird, known to mimic the sound of car alarms, chainsaws, camera shutters, and more.
Coogee-Bondi Walking Tour: Take in stunning ocean views as you walk the paved path from Coogee to Bondi, tracing shoreline cliffs and beaches. During late October and early November, you might also catch Sculpture by the Sea, Australia's largest annual outdoor sculpture installation.
Housing and Meals
Housing
Apartment/Flat, Single Room (May Incur Added Costs)
Meals
Self-Catering
Details
IFSA students live close to campus in Macquarie University Student Village townhouses. 
Location:

Macquarie Park, a suburb of Sydney.

 

Commute:

A 10-minute walk from campus.

  

 

Living space:

Furnished townhouses for five co-ed students. Each student has their own bedroom and private bathroom. Complete bedding and towel set provided. Lounge area and kitchen with oven, refrigerator, microwave. Kitchen ware basics provided.

 

Meals:

No meal plan. Students purchase meals out or prepare their own meals in their apartment or in the large, shared industrial kitchen. Apartment mates often tell us meals are a fun, social part of the day.

 

Other details:

Internet included. On-site laundry facilities. Resident advisors on staff. Social events and activities. Common spaces with TV, games, study areas, and more. 

 

Nearby:

Macquarie Shopping Center, with convenient shops, restaurants, and cafes. Sydney is a 30-minute ride from Macquarie University Train Station. 

 
Dates and Fees
Term
Term begins
Term ends
Program costs
Application deadline
Spring 2024
February 7, 2024
June 22, 2024
$21,47
Passed
Fall 2024
Mid-July 2024
Late Nov. 2024
$21,475
April 1
Get Started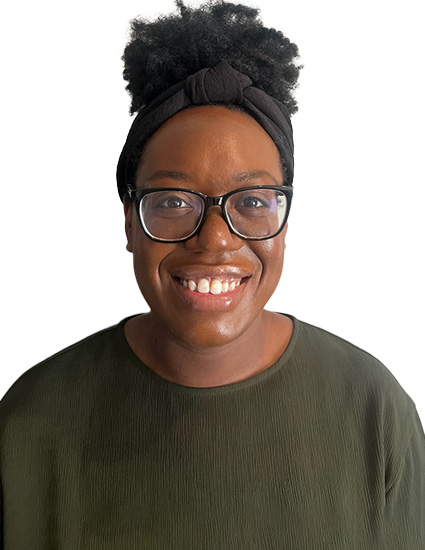 Danielle Jones
Enrollment Counselor