Christchurch, New Zealand
University of Canterbury Partnership
Program Overview
Love the outdoors? Canterbury could steal your heart. Its central South Island location makes it easy to jump off into breathtaking scenery and unlimited outdoor adventure, from rock climbing to snow sports. Established in 1873 by scholars from Oxford and Cambridge, the university is ranked amongst the world's top 3% schools, with world-class facilities and community project options.
Details at a Glance
Application deadline
Fall: April 1
Spring: Nov. 1
Instruction language
English
Language prerequisites
None
Apply Now
Academics
CHART Your Course
Find the classes you need fast with CHART. Our easy-to-use tool shows you classes recently taken by IFSA students.
Open the University of Canterbury online course catalog to see the classes that are offered. To search the catalogue, enter the appropriate keywords and/or filters to search for your subject of interest. Under 'Course level,' uncheck the boxes for Pre-100 and 400+ and choose 'Christchurch' from the dropdown menu for 'Site.'
Credit Conversion
The number of courses you take depends on the credit value of the courses you select, students take three or four classes each semester, depending on the credits awarded.
15 Points at Canterbury = 4 U.S. semester credit hours
30 Points at Canterbury = 8 U.S. semester credit hours
60 Points at Canterbury = 16 U.S. semester credit hours
Lab & Field Trip Fees
Please review syllabi and course materials when registering for direct-enroll classes. Certain classes may have a one-off lab or field trip fee disclosed in the syllabus or during the first meeting of the class. These fees are not included in your IFSA program fee. You will be responsible for these fees, whether they are billed and paid by IFSA or billed to you.
COMMUNITY-BASED LEARNING
IFSA students can participate in Canterbury's unique community based learning opportunity, the CHCH 101 Strengthening Communities through Social Innovation course. Class participants integrate up to 30 hours of community service (completed as a whole class and individually) which builds on the community spirit of Canterbury's Student Volunteer Army. This opportunity includes both community service hours and academic content related to volunteering in general and the rebuild of Christchurch after the 2010 and 2011 earthquakes.
This opportunity is worth 15 Canterbury points, or 4 U.S. semester credit hours. Interested students should indicate CHCH101 on their IFSA course preference form.
INTERNSHIPS
Students are able to enroll in a for-credit internship opportunity where they will work with a local New Zealand organization or business on a special project, under the supervision of a specialist lecturer. Students who enroll in PACE 295 will complete approximately 75 hours in their internship placement over the course of the semester. The internship is worth 15 Canterbury points, or 4 U.S. semester credit hours, and is taken in place of one regular class. A double credit (30 Canterbury points/8 U.S. semester credit hour) option may also be available. Internship placements are available in a variety of areas and are open to students from all academic backgrounds. Some past examples of projects include:
Filmmaking, radio production, media and communications
Food sustainability and urban gardening
Non-profit/charity work
Event planning
GIS mapping and environmental projects
Health care and community wellbeing facilitation
Social entrepreneurship
PROJECT-BASED LEARNING
Students have the option to work with a local business or start-up venture by enrolling in BSNS290 Enterprise in Practice. This for-credit course allows students to apply academic skills and knowledge to a practical project. This course is offered through Canterbury's Center for Entrepreneurship, which also offers mentoring, seminars and development boot camps to students who would like to pursue further entrepreneurial discovery. Students who enroll in BSNS290 may work on their own start-up, team up with an existing student start-up or undertake a project for a local business or social enterprise.
APPLICATION REQUIREMENTS
Eligibility
You must be at least 18 years of age. Students under 18 may be accepted on a case-by-case basis.
You must be currently attending or recently graduated from a U.S. or Canadian community college, technical college, two-year college, four-year college, or four-year university.
You must have completed at least one (1) year of study at your home institution before the beginning of the term.
GPA
The University of Canterbury will consider applicants with a GPA from 2.4 to 2.74 with additional application materials.
Recommendation Letter
Not required.
Visa Requirement
This program requires a visa for all students.
TRANSCRIPT
Upon completion of your program, IFSA will send an official Butler University transcript to your home university with your coursework converted to the U.S. semester credit hour system. You will also have access to an unofficial transcript in your IFSA Student Portal. The transcript reflects courses taken, credits attempted, and grades earned during your term abroad. This service is included in your study abroad program at no additional cost. See our Transcripts page for more information.
Excursions
Activities and excursions are designed to pull you into the communities you visit and encourage cultural connections of every kind. There's no extra fee to participate in these optional outings—everything is included in your program fee.
Below are examples from previous terms; outings may be different for your program. We'll make every effort to run them all, but sometimes things we can't control, such as local regulations and health protocols, get in the way. As result, we cannot guarantee activities and excursions.
Activities
Learning Plan Check-in: Three times during the semester, catch up for a one-on-one with an IFSA team member to discuss your academic progress, housing, and general well-being. This is a great opportunity to ask any questions about roommates, lecturers, and new experiences.
Catch-up Meal: Share a meal (brunch, lunch, or dinner) and any questions about your new life in New Zealand during this gathering. It's a great chance to chill out, connect with new friends, and generate excitement as you embark on your academic journey at your host institution
Weekly Catch-up: Meet your IFSA Student Experience Coordinator on campus or at a local hiking trail, farmers market, museum, or pub quiz night for a snack and take a bit of time out with your IFSA community.
Resume-Building Workshop: Study abroad in New Zealand is a great addition to your resume. Learn how to highlight all the transferable skills gained in a powerful and succinct way that will appeal to prospective employers.
Celebration Dinner: The farewell dinner is the last official get-together with the IFSA crew. It's time to recount great experiences and reflect on personal and academic growth before preparing for final exams! It's a fun and memorable send-off, with an awesome culinary experience and plenty of laughs.
Excursions
Canterbury Volunteer–Kaitiakitanga (guardianship of environmental resources): Give back to Papatūānuku (Mother Earth) and Christchurch at this local volunteer event. Take part in caring for and regenerating some local native bush and wetlands. Perhaps spot some local birds? Enjoy a picnic lunch before being rewarded with a well-deserved soak in the hot pools on the shores of New Brighton State Beach.
Canterbury Overnight: A "Kiwi As" unique New Zealand experience! Fancy getting up close and personal with penguins? Head out of town for the weekend to Pohatu, a small, hidden-away coastal bay nestled between dramatic volcanic headlands on Banks Peninsula. Enjoy a scenic bush walk along the world-famous Banks Peninsula Track and an unforgettable guided sea kayaking experience along the dramatic coastline of Pohatu Marine Reserve, experiencing epic wildlife viewing opportunities the whole way! Stay in a traditional Kiwi bach on a working sheep station right within the penguin colony. At dusk, take a guided tour to view the extremely rare and incredibly special white-flippered penguins. On Sunday, enjoy a gourmet lunch at a top-notch restaurant in Akaroa and enjoy a bit of free time before heading back to Christchurch.
Canterbury Day Trip: Come and explore the wider Canterbury region and learn about some of the world-class wines produced in the area. Enjoy private transportation while traveling among wineries in the beautiful Waipara region. Whether you're new to the science of wine or a connoisseur of all things grapes, you'll have the opportunity to learn more at the cellar door, where our friendly hosts will provide information around the wines, the wine making process, and the uniqueness of the local region.
Canterbury Cultural: Enjoy a stroll around Christchurch to experience some of the known and lesser-known sights. Head to Quake City, where you will see just how much the September 2010 and February 2011 earthquakes changed Christchurch and its people, and learn about the extraordinary rebuild happening right now. Also enjoy a lunch together with the group at a well-known and buzzing local eatery.
Housing and Meals
Housing
Apartment/Flat
Meals
Self-Catering
Details
Students live on campus in apartment-style complexes operated by a university housing partner.  
Sample housing  
Take a look at Ilam Apartments to see what your Christchurch home might be like:  
Location:

On campus. Walk to the main library and classes in 5 minutes.  

 

Living space:

Divided into flats (apartments) for up to six students, with private (single) bedrooms, shared bathrooms, and shared kitchen and lounge space. Each student room has a bed, desk, chair, and storage. Complete bedding and towel kit provided. Kitchen includes microwave, refrigerator, oven, toaster, kettle, basic kitchen wares, and cleaning equipment. 

 

Meals:

For an additional fee, there is a

lunch and dinner meal plan available at Ilam Apartments. Please note at least 80 students need to sign up for this to run. Many

students prepare or purchase their meals, and often say cooking together is a fun, social part of the day and cost effective. 

 

Other details:

Internet included. Residential advisors on-site 24 hours. On-site laundry facilities. Social activities and events calendar. Common spaces include a kitchen, study room, and more. Bike storage. 

 

Nearby:

Shops and supermarkets. Ilam Gardens. Canterbury Museum. Hagley Park. 

 
Dates and Fees
Term
Term begins
Term ends
Program costs
Application deadline
Spring 2024
February 12, 2024
June 23, 2024
$20,995
Passed
Fall 2024
Early July 2024
Mid-Nov. 2024
$20,995
April 1
Get Started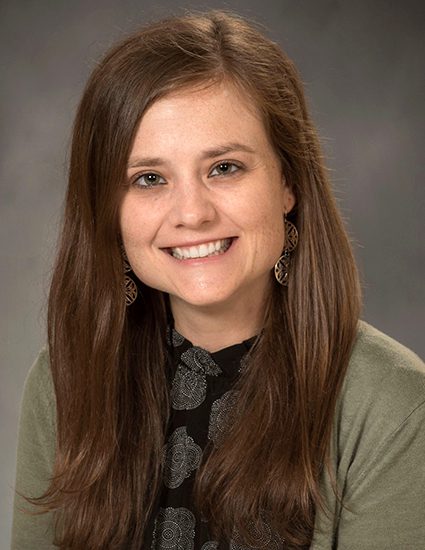 Brittany Brooks
Enrollment Counselor