Program Overview
Located near the country's southern tip, Dunedin is a classic university town where not only students, but heritage architecture, natural beauty, and protected wildlife are plentiful. At New Zealand's oldest university, take advantage of a top-ranked research institution with quality academics, shared houses with Kiwi hosts, and amazing possibilities for outdoor adventure.
Details at a Glance
Application deadline
Fall: April 15
Spring: Oct. 15
Instruction language
English
Language prerequisites
None
Apply Now
Academics
CHART Your Course
Find the classes you need fast with CHART. Our easy-to-use tool shows you classes recently taken by IFSA students.
Open the University of Otago online course catalog to see available class options. If you have an idea of the types of courses you want, you can search by "keywords" and "semester" to pull up a list of courses that meet your criteria. Additionally, at the top of the web page you can click on "List subjects by: A-Z" to see all the subjects listed in alphabetical order. When you click on a specific subject (e.g., accounting), information will come up regarding getting a degree in that area of study. You can then click on the "Papers" link and you will be taken to a list of all the "papers" (this is the term used for courses in NZ) offered in that area. Included in the list are the unit code and title of the paper, as well as the point value and semester offered. Click on the unit code for a brief description of the paper.
Credit Conversion
At the University of Otago, an IFSA full course load consists of 54-72 University of Otago points per semester. Students take 3 or 4 classes each semester, depending on the credits awarded.
18 Points at Otago = 4.5 U.S. semester credit hours
20 Points at Otago = 5 U.S. semester credit hours
24 Points at Otago = 6.5 U.S. semester credit hours
30 Points at Otago = 7.5 U.S. semester credit hours
Lab & Field Trip Fees
Please review syllabi and course materials when registering for direct-enroll classes. Certain classes may have a one-off lab or field trip fee disclosed in the syllabus or during the first meeting of the class. These fees are not included in your IFSA program fee. You will be responsible for these fees, whether they are billed and paid by IFSA or billed to you.
APPLICATION REQUIREMENTS
Eligibility
You must be at least 18 years of age. Students under 18 may be accepted on a case-by-case basis.
You must be currently attending or recently graduated from a U.S. or Canadian community college, technical college, two-year college, four-year college, or four-year university.
You must have completed at least one (1) year of study at your home institution before the beginning of the term.
Recommendation Letter
An academic letter of recommendation and GPA statement are required for GPAs under 3.0.
Visa Requirement
This program requires a visa for all students.
TRANSCRIPT
Upon completion of your program, IFSA will send an official Butler University transcript to your home university with your coursework converted to the U.S. semester credit hour system. You will also have access to an unofficial transcript in your IFSA Student Portal. The transcript reflects courses taken, credits attempted, and grades earned during your term abroad. This service is included in your study abroad program at no additional cost. See our Transcripts page for more information.
Excursions
Activities and excursions are designed to pull you into the communities you visit and encourage cultural connections of every kind. There's no extra fee to participate in these optional outings—everything is included in your program fee.
Below are examples from previous terms; outings may be different for your program. We'll make every effort to run them all, but sometimes things we can't control, such as local regulations and health protocols, get in the way. As result, we cannot guarantee activities and excursions.
Activities
Learning Plan Check-in: Three times during the semester, catch up for a one-on-one with an IFSA team member to discuss your academic progress, housing, and general well-being. This is a great opportunity to ask any questions about roommates, lecturers, and new experiences.
Catch-up Meal: Share a meal (brunch, lunch, or dinner) and any questions about your new life in New Zealand during this gathering. It's a great chance to chill out, connect with new friends, and generate excitement as you embark on your academic journey at your host institution
Weekly Catch-up: Meet your IFSA Student Experience Coordinator on campus or at a local hiking trail, farmers market, museum, or pub quiz night for a snack and take a bit of time out with your IFSA community.
Resume-Building Workshop: Study abroad in New Zealand is a great addition to your resume. Learn how to highlight all the transferable skills gained in a powerful and succinct way that will appeal to prospective employers.
Celebration Dinner: The farewell dinner is the last official get-together with the IFSA crew. It's time to recount great experiences and reflect on personal and academic growth before preparing for final exams! It's a fun and memorable send-off, with an awesome culinary experience and plenty of laughs.
Excursions
Otago Overnight: Bike or hike (if biking is not your thing) the Otago Rail Trail. Travel inland to gorgeous Central Otago, and then bike the old train rail trail which was used to carry the gold from the mine fields to the port of Dunedin after the precious metal was discovered in the 1860s. There will be beautiful scenery, a bit of adventure, and heaps of fun!
Otago Volunteer Kaitiakitanga (guardianship of environmental resources): Orokonui is the local ecosanctuary established to protect the biodiversity of Dunedin's indigenous flora and fauna species. Conservation is important to many New Zealanders and incorporates traditional Māori concepts of kaitiaki, which can be understood as our responsibility to safeguard the wellbeing of ourselves and all other offspring of Papatuanuku, our Earth Mother. After a tour of the ecosanctuary, contribute to the ecosanctuary's conservation efforts as a means of passing on the passion which makes the ecosanctuary possible.
Otago Cultural: Situated on the Otago Peninsula, which lies to the south of the city, sits Larnach Castle, New Zealand's only castle! only a short bus trip away, spend the afternoon there enjoying high tea and a tour. While at the Peninsula, also visit the Kororā (Little Blue Penguins) at Takiharuru (Pilots Beach) as they come into their nests at the end of their days out at sea. The penguins and area are considered taoka (treasured) of local descendants of Karetai, a Māori chief, and are shared with manuhiri (visitors) as part of their rangatirataka (cultural leadership) and to enable a sustainable future for local people and environment.
Otago Cultural: The Chinese Gardens, a beautiful recent addition to the city, were built to honor the contribution of Chinese goldminers and businesspeople to the history and development of the area. Spend the afternoon at the gardens, which have been made in the Yuanlin tradition, a popular garden style in Dunedin's sister city, Shanghai. For dinner, enjoy some delicious Chinese cuisine!
Otago Day Trip: What says Central Otago winter more than curling and ice luging in the small town of Naseby? Try your hand at curling on the indoor ice and test out the specially designed outdoor ice luge! This is an incredible opportunity to see Central Otago in its winter best and is a cool alternative to skiing.
Housing and Meals
Housing
Apartment/Flat
Meals
Self-Catering
Details
As a student at University of Otago, you'll "go flatting"—which means you'll live close to campus in one of 150+ individual houses, clusters of houses, or apartment complexes collectively known as University Flats. Flatmates are typically visiting students like you, with a Kiwi host either in your flat or a neighboring flat.  
Location:

Adjacent to campus, a 5- to 8-minute walk away.  

 

Living space:

Houses shared by three to seven students. Each student has their own bedroom with a double bed, desk, chair, and storage. Flatmates share the bathroom/s, kitchen, living space, and laundry facilities. Complete bedding kit provided. 

 

Meals:

No meal plan. Students prepare or purchase meals. Kitchens are equipped with a microwave, refrigerator, stove, toaster, plus basic wares and cleaning equipment. Many students say cooking together is a fun, social part of the day.

 

Other details:

Internet and utilities included. Laundry facilities on site. 

 

Nearby:

Dunedin's main shopping area. The Octagon. St. Claire Beach. Otago Museum. Dunedin Railway Station (site of Saturday farmers' market). Supermarkets.

 
Dates and Fees
Term
Term begins
Term ends
Program costs
Application deadline
Spring 2024
February 15, 2024
June 20, 2024
$20,995
Passed
Fall 2024
Early July 2024
Mid-Nov. 2024
$20,995
April 15
Get Started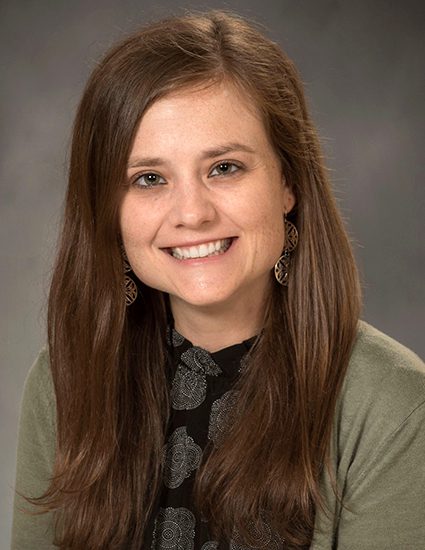 Brittany Brooks
Enrollment Counselor