London, England
City, University of London Partnership
Program Overview
Whether you're drawn to the start-up process or have more traditional business aspirations, this is the place to hone your skills. Known for its responsive, flexible environment, AACSB-accredited City has close ties to business and the professional world—plus an unbeatable setting in a global hub that's home to more than 500 financial, insurance, and banking institutions.
Details at a Glance
Application deadline
Fall: April 15
Spring: Oct. 15
Academic Year: April 15
Housing
Residence Hall/Dormitory;Single Room
Instruction language
English
Language prerequisites
None
Apply Now
Academics
CHART Your Course
Find the classes you need fast with CHART. Our easy-to-use tool shows you classes recently taken by IFSA students.
To view available classes at City, University of London, visit the City class catalog.
3000-level classes: Students will need to have at least two years of previous study in the subject area. Three to five classes are recommended if there are no specific prerequisites.
2000-level classes: An introductory class or similar transferrable class in the subject area is required.
1000-level classes: Classes are open to all students.
Fall Semester (10 weeks)
Four 4-credit courses = 16 U.S. semester credit hours
Spring Semester (13 weeks)
Four 4-credit courses = 16 U.S. semester credit hours
Four 4-credit courses + one 2-credit extension course = 18 U.S. semester credit hours
Three 4-credit courses + one or two 2-credit extension or language courses = 14-16 U.S. semester credit hours
Lab & Field Trip Fees
Please review syllabi and course materials when registering for direct-enroll classes. Certain classes may have a one-off lab or field trip fee disclosed in the syllabus or during the first meeting of the class. These fees are not included in your IFSA program fee. You will be responsible for these fees, whether they are billed and paid by IFSA or billed to you.
City has restrictions for certain departments:
Actuarial Science
This subject relies on a high level of proficiency in mathematics, statistics, economics and computing; classes are generally open to actuarial science or similar majors only.
English
Limited spaces are available.
Journalism
Limited spaces are available. Students should be majors in journalism and have a significant concentration in journalism or a closely related subject.
Mathematics
Classes are not available to study abroad students studying for only one semester.
Music
Open to music majors only.
APPLICATION REQUIREMENTS
Eligibility
You must be at least 18 years of age. Students under 18 may be accepted on a case-by-case basis.
You must be currently attending or recently graduated from a U.S. or Canadian community college, technical college, two-year college, four-year college, or four-year university.
You must have completed at least one (1) full-time semester of study at your home institution before the beginning of the semester program or one (1) full-time year of study at your home institution before the beginning of the year program.
Recommendation Letter
Your application to this program will require one (1) academic letter of recommendation.
Visa Requirement
A visa is not required for U.S. or Canadian citizens for the semester program.
A visa may be required if you are a citizen of another country.
A visa is required if you are participating in the year program.
TRANSCRIPT
Upon completion of your program, IFSA will send an official Butler University transcript to your home university with your coursework converted to the U.S. semester credit hour system. You will also have access to an unofficial transcript in your IFSA Student Portal. The transcript reflects classes taken, credits attempted, and grades earned during your term abroad. This service is included in your study abroad program at no additional cost. See our Transcripts page for more information.
Excursions
Activities and excursions are designed to pull you into the communities you visit and encourage cultural connections of every kind. There's no extra fee to participate in these optional outings—everything is included in your program fee.
Below are examples from previous terms; outings may be different for your program. We'll make every effort to run them all, but sometimes things we can't control, such as local regulations and health protocols, get in the way. As result, we cannot guarantee activities and excursions.
Activities
Stay Fit: Gym membership at the university's awesome (and convenient) CitySport center is included in your IFSA program fee. Stay fit and meet new friends all in one!
London Pandemics–Past and Present: This event will engage you with both an historic overview and a contemporary look at concepts of community health and global health, with a particular focus on London and the pandemic. You will attend a guest lecture at the IFSA London Flagship, followed by the John Snow Cholera Tour. This tour will take you to the nearby streets of Soho to visit important sites in the story of Dr. Snow and the cholera outbreak in 1854.
London Statue Walk: This walking tour includes stops at some of London's most iconic statues as well as some of its most obscure, weaving in historical, cultural, literary, and political threads as it seeks to put the past into dialogue with the present.
Homelessness in London–A Dialogue: This event will explore the realities of homelessness in London from three perspectives. First, you will participate in a dialogue with guest speakers followed by a tour of Central London developed, curated, and delivered by vulnerably housed individuals through Unseen Tours.
Excursions
The Square Mile Tour: The City of London, also known as the Square Mile, is just over one mile of the capital city. But what a mile it is. The Square Mile is the oldest part of London, dating back to 43 A.D. when the Romans christened it Londinium. From St. Paul's Cathedral to Borough Market, the Bank of England to Tower Bridge, this walking tour will give you an exclusive glimpse into the London of old and new.
London Graffiti and Street Art Tour: Get ready to experience the very best London has to offer in street art and graffiti during our urban street art adventure through the amazing painted streets of Shoreditch, East London and the surrounding areas. See work by some of the world's most famous street artists including Banksy, Ben Eine, Obey, Roa, C215 and 100s more. We introduce you to all the various types of street art from street sculpture to stencils, wheat pastes and stickers. In addition to schooling you in graffiti art and explaining the different styles of lettering and techniques used in street art, the tour will really open your eyes to the graffiti/street art around you, as well as the meaning behind the graffiti.
Stonehenge and Bath Visit: Stonehenge has stood on Salisbury Plain for around 5,000 years and it's still unknown how the prehistoric monument came to rest there! Make up your own mind during this visit and discover the fascinating theories behind these rocks. You'll learn about Stonehenge from the fascinating exhibits and be able to enjoy a virtual sunrise as it rises over the prehistoric stones! Afterward, travel to the Roman city of Bath for a walking tour of this World Heritage city once home to Jane Austen, Charles Dickens, Gainsborough, Lord Nelson, and Beau Nash. Then prepare to travel back 2,000 years to the Roman era with a visit to the Roman Baths.
Piers and Queers Brighton Trip: Since the 18th century Brighton has become a cosmopolitan place of recreation, escape, and freedom. A destination for people who didn't conform. With an LGBTQ+ population now estimated at 15%, Brighton celebrated England's first civil partnerships, and hosts the UK's largest Pride event as well as Europe's first Trans Pride, rightly earning its title as the LGBTQ+ Capital of Britain. Peers and Queers is a tour of Brighton from a lesbian, gay, bisexual, trans, and queer perspective, in a colorful 90-minute walk along the beach and historic city center taking in more than 200 years of history including Regency Dandies, 1950s lesbian and gay life, and political activism. Afterward, there's time for a walk on the pier and fish and chips, just watch out for seagulls!
Windsor Castle and Eton College Tours: Take a full-day tour to the beautiful Berkshire towns of Windsor and Eton. Visit the king's home at Windsor Castle which has more than 900 years of royal history and is the oldest and largest occupied castle in the world. After lunch it will be on to Eton, home of the world-famous Eton College founded in 1440. Eton has educated generations of British and foreign aristocracy and members of the Royal family including Princes William and Harry, and British Prime Ministers Boris Johnson and David Cameron.
Housing and Meals
Housing
Dormitory/Residence Hall, Single Room (May Incur Added Costs)
Meals
Self-Catering
Details
Students live in central London in furnished flats (apartments) selected by IFSA, with IFSA students as flatmates.  
Living space:

Many flats have single bedrooms and private bathrooms. Others have single bedrooms and shared baths; some have shared bedrooms and shared baths. 

 

Bedrooms include bed, desk, chair, wardrobe, and light for each student.

 

Linens and towels are typically not provided. 

 

There's comfortable space to cook, eat, socialize, and study either in your flat or in convenient common areas. 

 

 

Meals:

Students cook or purchase their own meals. Flats include shared kitchens. Most are fully equipped; if not, kitchenware is easy to purchase nearby. Flatmates say cooking and eating together is a fun, social part of their day.  

 

Commute:

Varies by location. Expect a 20- to 45-minute trip on foot and via the Tube (London's subway) or bus.

 
Sample housing 
Take a look at London Nest Lightfoot Hall, one housing option, to see what your London home might be like: 
Location:

Chelsea, an upscale area known for beautiful architecture, galleries, boutiques, restaurants, and plentiful green space. Home of Chelsea Football. 

 

Commute:

30 to 60 minutes to City, University of London, depending on time of day; 30 minutes by Tube to the IFSA Program Center in Mayfair

 

Double rooms:

Two students share one bedroom and one bathroom. Rooms include two single beds, desks, chairs, wardrobes, and TV. Bed linens are provided. Take advantage of fu

lly equipped kitchens and comfortable, shared spaces for studying and socializing. (

Students might be placed in single bedrooms, which incurs an additional fee.)

 

Meals:

No meal plan. Students purchase meals or prepare food in shared kitchens. 

 

Other details:

Unlimited Wi-Fi, staff and security on site 24/7. Laundry facilities on-site. 

 

Nearby:

The Natural History Museum, King's Road shopping, the Victoria & Albert Musuem, Battersea Park, Kensington Palace, the River Thames, and more.

 
Dates and Fees
Term
Term begins
Term ends
Program costs
Application deadline
Spring 2024
January 18, 2024
April 20, 2024
$25,575
Passed
Fall 2024
Late Sept. 2024
Mid-Dec. 2024
$25,575
April 15
Academic Year 2024-2025
Late Sept. 2024
Late June 2025
Contact IFSA
April 15
Get Started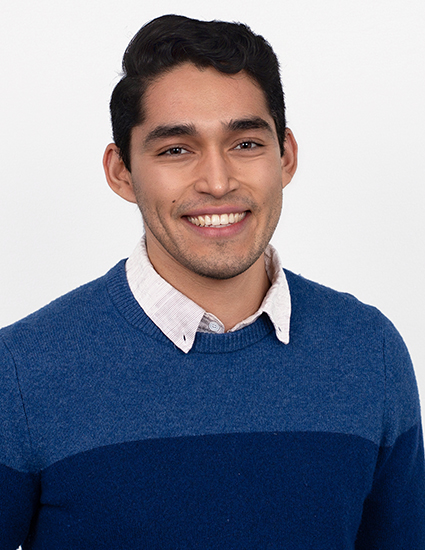 Kevin Cañas
Enrollment Counselor