Buenos Aires, Argentina
IFSA Argentine Universities Program
Program Overview
Seize the chance to experience big city living, with affordable theatre, music, cinema, art, and of course, football, in lively Buenos Aires. Plus, craft your ideal semester with a wide selection of courses at Universidad de Buenos Aires, Universidad del Salvador, and Universidad Torcuato Di Tella, all taught in Spanish by Argentine university professors.
Details at a Glance
Application deadline
Fall: April 1
Spring: Nov. 1
Housing
Single Room;Homestay
Instruction language
Spanish
Language prerequisites
4 semesters of university-level Spanish or equivalent. Learn More.
Apply Now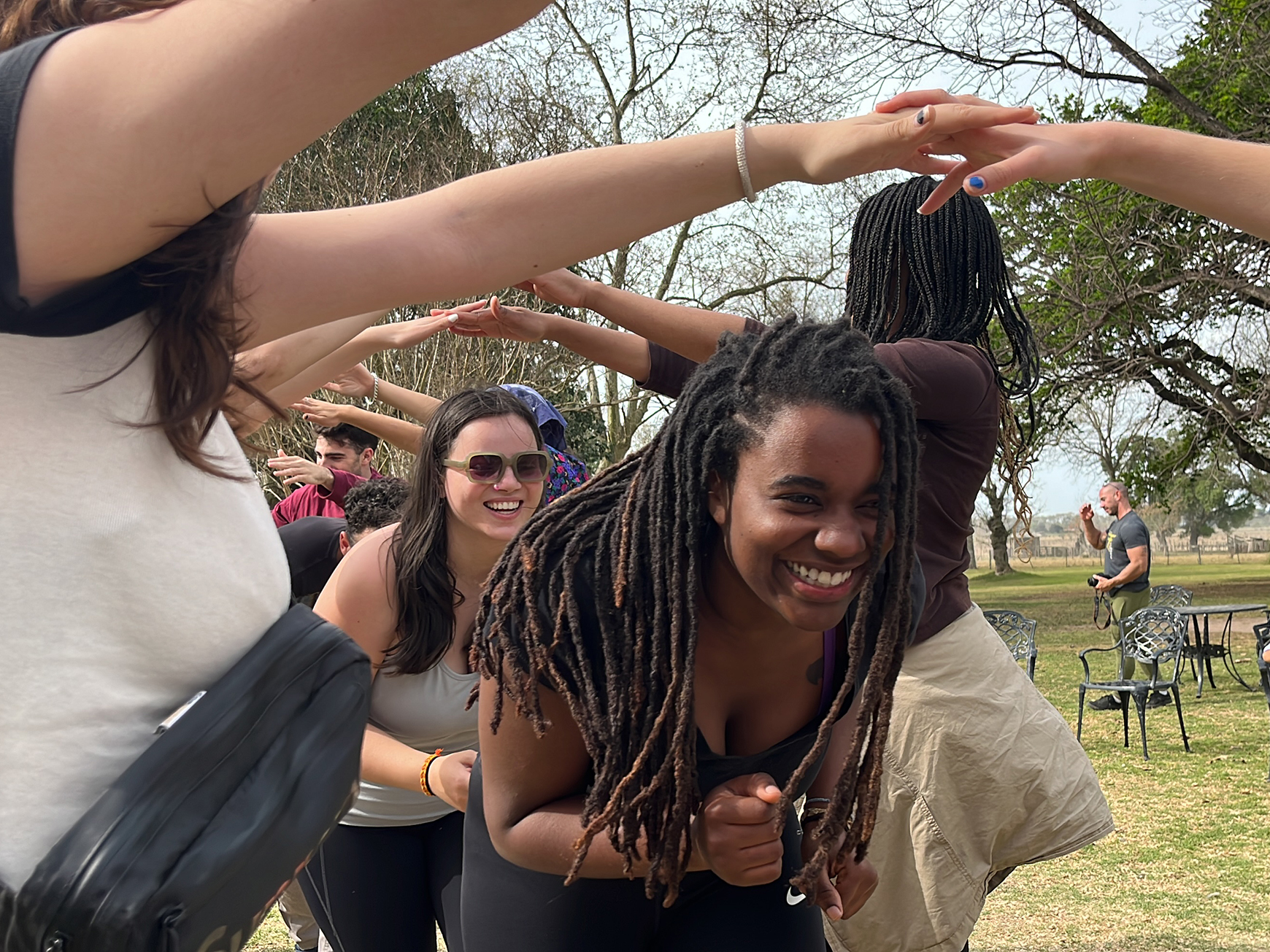 Excursions
Activities and excursions are designed to pull you into the communities you visit and encourage cultural connections of every kind. There's no extra fee to participate in these optional outings—everything is included in your program fee.
Below are examples from previous terms; outings may be different for your program. We'll make every effort to run them all, but sometimes things we can't control, such as local regulations and health protocols, get in the way. As result, we cannot guarantee activities and excursions.
Activities
City-as-Text: This guided walking tour will introduce you to Porteño society and culture through the varied artistic expressions that can be found throughout Buenos Aires including street art, dance, theater, and music.
La Boca Neighborhood Tour: The oldest site of Italian migration to Buenos Aires, the famous and colorful La Boca neighborhood is home to one of the city's most popular soccer teams, Club Atlético Boca Juniors. The tour will include a visit to La Bombonera stadium to appreciate the importance of soccer as popular expression in Argentina.
Colón Theatre Performance: Attend a performance at Colón Theatre, one of the most important opera houses in the world, to learn about the influence and experience the importance of art in Argentina.
Pandemic and Politics: This event will engage you in a discussion about how the pandemic was handled and the effects it has had on Argentina. A guest lecturer will address specific issues around how the population lived through this worldwide event.
Excursions
Tigre Delta del Parana Trip: This overnight excursion to the Tigre Delta includes a boat ride and offers a glimpse into the contrasts between wetlands and island living and the big-city life in Bueno Aires.
Eco-Village Trip: This day-long trip to an eco-village explores the traditional agricultural mode of production and delves into issues such as organic and self-sustainable farming, local consumption, and the dynamics of multinational farming and feedlot production.
Housing and Meals
Housing
Single Room (May Incur Added Costs), Homestay
Meals
Most Included
Details
Buenos Aires students live with local families in what's called a homestay. Homestays are a fabulous way to soak up as much culture as you can and provide plenty of opportunity to make language gains. Many students keep in touch with their hosts after they return home.  
Homestays: Who's at home?  
We place students with carefully screened families in safe neighborhoods, with up to two IFSA students per family. Many families have been hosting IFSA students for years. Often, they have grown children who have left home, and enjoy having young people around.  
You might live with a retired couple or a retired woman, perhaps with visits from young grandchildren. Your hosts might have high school-age children and a grandparent living with them. Or you might join a single mom who shares her home with her young daughter, with another adult child living nearby. 
Location:

 Typically in the Recoleta, Palermo, Belgrano, Villa Crespo, Almagro, and Caballito neighborhoods for easy access to public transportation, the IFSA Program Center, universities, and shops and cafes. 

 

Commute:

 Whether on foot or via bus or metro, your travel time to our two IFSA Program Centers will be no more than 40 minutes.

Travel times to universities are as follows: 

 

Universidad de Buenos Aires, Filosofia y Letras: No more than 60 minutes

Universidad de Buenos Aires, Ciencias Sociales: No more than 50 minutes

Universidad del Salvador: No more than 35 minutes 

Universidad Torcuato Di Tella: No more than 60 minutes

Living space:

Some hosts have houses; many have apartments. Expect to have your own bedroom, though it will likely be smaller than a typical U.S. space. Students share a bathroom with other family members. Your host will provide a desk or other suitable place to study. 

 

Language:

 Few families are fluent in English, but most can communicate. We do our best to place students without Spanish skills with English-speaking families. 

 

Meals:

Two meals a day included. Students occasionally eat out with friends and buy snacks independently. Hosts appreciate a heads up in advance if you will be eating out. 

 

Other details:

Your host will do your laundry once a week. Keep in mind that washing machines tend to have smaller capacity here than in the U.S. 

 
Dates and Fees
Term
Term begins
Term ends
Program costs
Application deadline
Spring 2024
February 26, 2024
June 29, 2024
$16,975
Passed
Fall 2024
Late July 2024
Early Dec. 2024
$16,975
April 1
Get Started
Selena Rincon
Enrollment Counselor