Shanghai, China
IFSA Study in Shanghai: Intensive Chinese Language
Program Overview
ADVANCE ON THE DOUBLE IN A CITY THAT'S REACHING FOR THE FUTURE
If you're eager to make rapid gains in Chinese language, this program is for you. With 20 hours of weekly instruction, a 24/7 language pledge, and a family homestay option, real progress is in your reach. Along with stronger language skills that create a solid foundation for many international careers, you'll get an authentic sense of local culture and values by sharing meals and traditions with Shanghai citizens and exploring a fascinating city where skyscrapers and temples share the landscape.
Popular among students majoring in Chinese language and Asian studies.
Looking for a different focus in Shanghai? Explore IFSA Study in Shanghai: International Business and IFSA Study in Shanghai: Social Sciences. And for maximum flexibility, explore IFSA Study in Shanghai, with no required courses.
Details at a Glance
Application deadline
Fall: April 15
Spring: Oct. 15
Housing
Apartment/Flat;Single Room
Instruction language
Chinese
Language prerequisites
Two semesters of Chinese language study
Apply Now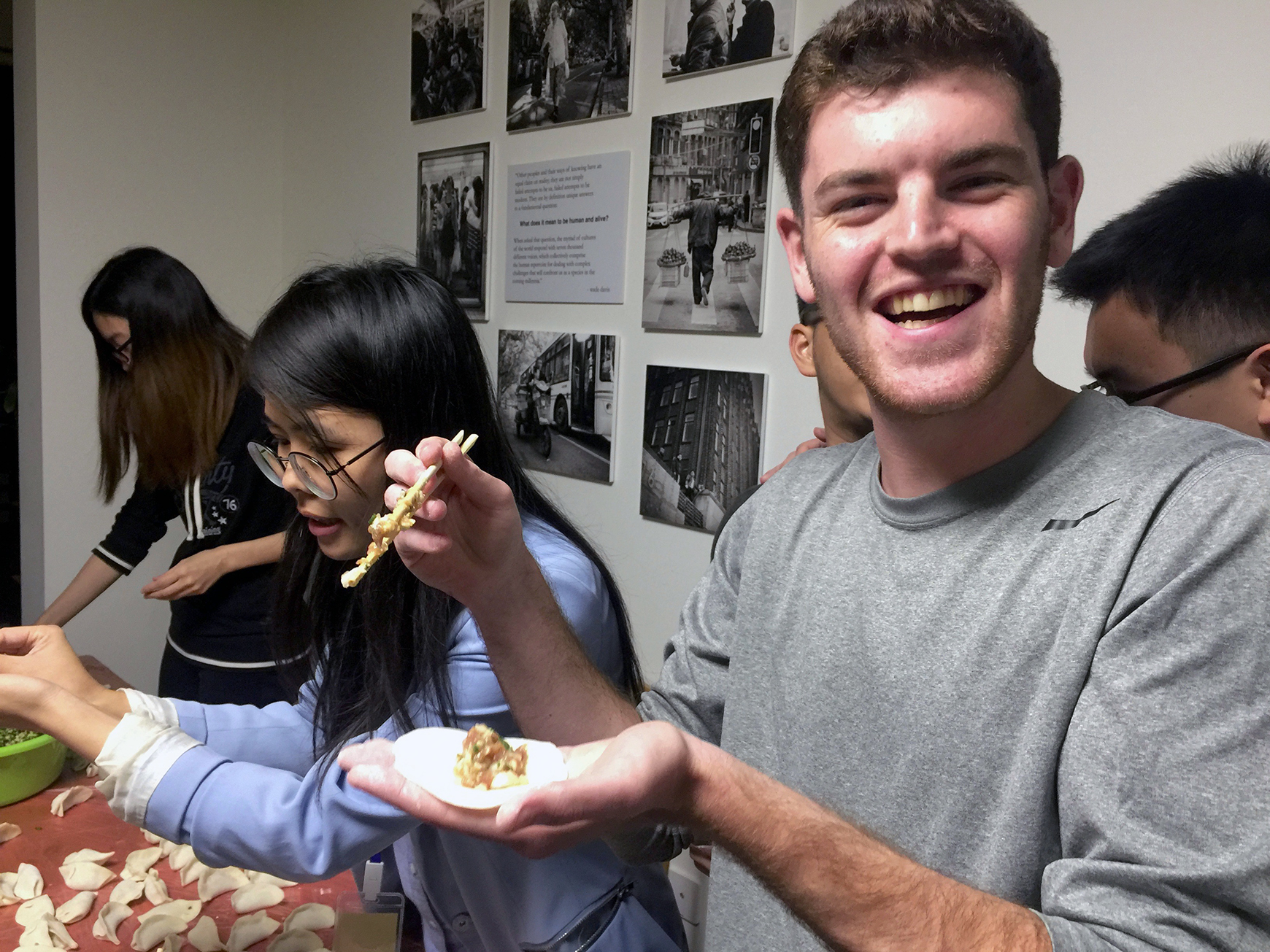 Academics
The IFSA Study in Shanghai: Intensive Chinese Language academic track offers 20 hours per week of Chinese language instruction for students who wish to focus on improving their Chinese language skills. To enroll, students must have completed at least two semesters of prior Chinese language study.
REQUIRED CLASS
A placement exam during on-site orientation determines each student's appropriate language level. (15 U.S. semester credit hours)
ELECTIVE CLASS
Students also have the option to take one of the IFSA Study in Shanghai elective classes taught in English, bringing their course load to a total of 18 credits. Not all electives may be offered in a given semester depending on enrollment and faculty availability.
China: Economic Giant
The class provides an interpretative survey of China's emergence as a global economic power. The phenomenal changes in the Chinese economy over recent decades are highlighted, and aspects of quantitative development are related to the radical reforms adopted since 1978. Students discuss major policy issues encountered by the Chinese government in sustaining high-speed economic growth without instability. Students also explore China's pursuit of full integration into the global free trade system. (3 U.S. semester credit hours)
China as a Global Market
China is not only a major export market but also a global sourcing base, given that Chinese exports are dominated by foreign-funded enterprises. Discussions include China's rising purchasing power and consumption market potentials, trends in China's demand for capital goods and western technology, marketing new products, cultural attributes in Chinese consumer behavior, outsourcing and sourcing in China, the service industries, international distribution systems, market regulations and deregulations, export tax rebate and import duties, and pricing and terms of payments. (3 U.S. semester credit hours)
City and Environment
With a rapidly growing population, rising lifestyle expectations, and continuing industrial production, urban China's usage of water and energy resources is a key question for those concerned with a sustainable future. This class will localize these issues by investigating Shanghai as a case study of urban environmental issues in China. How does Shanghai face the challenges of resource use and waste that its sprawling urban footprint creates? How sustainable can Shanghai become? (3 U.S. semester credit hours)
Contemporary Chinese Politics: State, Party, People
This class examines the current political leadership of China, urban and rural relations, nationalism and foreign policy, mass participation, and the emergence of the rule of law. How has the communist political system evolved? What are the challenges when the society is under massive change as a result of economic reform and globalization? How is political stability maintained? And most importantly, the million-dollar question: when will China democratize? (3 U.S. semester credit hours)
International Internship Seminar (Coming Fall 2024)
Students placed in individual internships but collectively take part in the seminar to prepare for the experience, understand expectations, set personal objectives, identify, and strengthen specific skills, critically reflect on their progress, share experiences, and learn from each other throughout their term. Students develop a deeper understanding of themselves, their professional areas, and Chinese work culture. In this seminar, which is focused on application of theory to practice, students gain real world work experience while developing intercultural agility — skills and experiences that are critically important to personal, academic, and professional success. (3 U.S. semester credit hours)
International Money and Finance
Students must have completed an Introduction to Finance class as a prerequisite for this class. This class familiarizes students with the basic theories for global financial liberalization and the major policy problems involved for the Chinese government to fully integrate the country with the global financial system. Discussions address Chinese interest rate determination, the exchange rate regime, and associated risks; new investment and financing techniques; B-share versus A-share in Chinese stock markets; the role of qualified institutional investors; and the possible implications of renminbi becoming fully convertible in the future. (3 U.S. semester credit hours)
International Trade: A Chinese Perspective
This class helps students develop the conceptual basis and the necessary tools for understanding modern international trade at the intermediate level. Topics include classical and modern theories of international trade, factor price equalization, empirical tests and extensions of the pure theory model, economic growth and international trade, the nature and effects of protection, and motives and welfare effects of factor movements. Each topic includes case studies under the context of China's international trade with the U.S. and the rest of the world. (3 U.S. semester credit hours)
Managing Enterprises in China
This class focuses on the modus operandi of major types of enterprises in China, such as large-scale state-owned enterprises, share-holding corporations, collective enterprises of global significance, and foreign-funded conglomerates. Discussions address functional aspects of enterprise management, including production and investment decision-making, financing, marketing and supply sourcing, human resource management, technology transfer, and research and development, as well as the Chinese government's changing regulatory framework. (3 U.S. semester credit hours)
Operations and Supply Chain Management
This class introduces business operation and supply chain management. Both operations and supply chain management are the primary functions of every company and organization. In this age of rapid globalization and fast-moving information, operations and supply chain management are the keys to improving company profitability and sustainability. It is crucial for the success of a company and its customers; therefore, no one should underestimate its importance. (3 U.S. semester credit hours)
Public Health Policy and Practice in China
Public health policy in China has been shaped by rapid and profound economic, social, and political currents. This course examines those developments and their implications for public health practice. Contemporary issues in health policy at national and local levels will be explored within the context of the health system. Topics include the former One Child Policy and family planning, caring for an aging population, child and maternal health, health literacy, and regional and urban/rural variations in health. (3 U.S. semester credit hours)
Sino-U.S. Relations: Superpower and Realignment
The U.S.-China relationship is one of the most important bilateral relationships in the world. This class examines their intricate relationship, focusing on the period after 1949, when the People's Republic of China was proclaimed. What roles have trade and human rights played in the relationship? How have recent incidents, such as the American bombing of the Chinese embassy in Belgrade in 1999 and the 9/11 terrorist attacks, influenced the strategic Beijing-Washington relationship? What lies in the future, as China rises? (3 U.S. semester credit hours)
Survey of Art in China
This class is a systematic seminar that explores the important developments in Chinese art from early history to modern times. Most sessions will take place in selected museums throughout Shanghai. Rather than studying the objects as art, students will examine them as "artifacts." Students also will explore questions such as: When and how did these artifacts come to be placed within the precincts of art museums? What statement does the object narrate regarding its historical and present context? (3 U.S. semester credit hours)
Traditional Chinese Medicine
For more than 3,000 years, traditional Chinese medicine (TCM) has formed a unique system for diagnosing and treating disease as well as cultivating life-long health. A combination of classroom sessions and hands-on TCM practica provides a lens through which students can better understand the Chinese cultural context in which today's public health policy is implemented. This class introduces basic TCM theories, useful daily diagnostics, and treatment methods including acupressure, Chinese herbs, dietary adjustments, cupping, reflexology, acupuncture, and exercises such as tai chi. (3 U.S. semester credit hours)
APPLICATION REQUIREMENTS
Eligibility
You must be at least 18 years of age. Students under 18 may be accepted on a case-by-case basis.
You must be currently attending or recently graduated from a U.S. or Canadian community college, technical college, two-year college, four-year college, or four-year university.
You must have completed at least one (1) full-time semester of study at your home institution before the beginning of the term.
Recommendation Letter
Not required.
Visa Requirement
This program requires a visa for all students.
TRANSCRIPT
Upon completion of your program, IFSA will send an official Butler University transcript to your home university with your coursework converted to the U.S. semester credit hour system. You will also have access to an unofficial transcript in your IFSA Student Portal. The transcript reflects classes taken, credits attempted, and grades earned during your term abroad. This service is included in your study abroad program at no additional cost. See our Transcripts page for more information.
Excursions
Activities and excursions are designed to pull you into the communities you visit and encourage cultural connections of every kind. There's no extra fee to participate in these optional outings—everything is included in your program fee.
Below are examples from previous terms; outings may be different for your program. We'll make every effort to run them all, but sometimes things we can't control, such as local regulations and health protocols, get in the way. As result, we cannot guarantee activities and excursions.
Activities
City-as-Text: We will use Shanghai as a critical frame to understand the socioeconomics of this port city in a global era. Learn about the stylistic elements of building and infrastructure efforts toward sustainable development from historical and forward-looking perspectives.
Art Tour of West Bund Cultural Corridor: Through guided tour, you will visit museums and art galleries where foreign and Chinese artists are featured to discuss the state of contemporary art in China and the importance of culture in fostering international exchange.
Visit to Manufacturing Plant: As a major financial and economic hub in Asia, Shanghai has many benefits to offer to companies and entrepreneurs. You will be able to network with local and international professionals, further your career aspirations, and learn about innovations taking place in the city and how a multinational company localizes the operations and manage its supply chain networks.
Food and Local Culture: Chinese food is well known for its distinctive culinary style and diverse regional flavors. More importantly, Chinese food and the way it is prepared and served have rich connotations that resonate with the culture, tradition, and lifestyle of different ethnic groups. You will hear from experts telling the story of local food development as Shanghai becomes an international cosmopolitan city. You will also learn to make colorful Chinese dumplings and experiment with food from Shanghai and elsewhere to enrich your taste buds.
Tai Chi and Calligraphy: Throughout multiple workshops, you will have the opportunity to practice tai chi and calligraphy with local experts and gain greater insights into Chinese art and philosophy.
Excursions
Water Town Trip: During an overnight trip, explore a water town, also called canal towns, outside the hustle and bustle of Shanghai. These ancient and historic towns are known for their bridges, rivers, and canals. You will explore stunning landscapes, visit local art and craft markets, and gain a deeper understanding of China's social and economic diversity.
Local Community Visit: Transform your thinking of traditional urban-rural lines with a visit to a local community where you'll meet with local people to hear their life stories, learn about their day-to-day routines, and discover their ongoing grassroots initiatives.
Housing and Meals
Housing
Apartment/Flat, Single Room (May Incur Added Costs)
Meals
Self-Catering
Details
Shanghai students have two housing options: international student dorms at local universities and student apartments that are operated by private housing partners.   
Sample housing 
Take a look at an example of where IFSA students have stayed in past years to get an idea of what your Shanghai home might be like.  
Location:

The international student building at Shanghai University of Finance and Economics (SUFE). A 15-minute walk from the IFSA Program Center and SUFE classrooms.

 

Living space:

Furnished four-bedroom apartments. Each student has a private bedroom with bed, desk, and storage. Apartment mates share two bathrooms, a living room, and kitchen. Bedding provided. Students provide towels and kitchenware basics. 

 

Meals:

No meal plan. Students prepare or provide their own meals, and there are many options in the university neighborhoods. Plan on spending $11 to $13 USD/day. 

 

Details:

Emergency call system. Internet not included (about $9/month per student). Easy walk to public laundromat. 

 

Nearby:

Su

permarket and shops. Metro. Five Corner Square. University Street. Nanjing Road. Yew Garden. People's Square.

 
Dates and Fees
Term
Term begins
Term ends
Program costs
Application deadline
Spring 2024 - Suspended
Late Feb. 2024 - Suspended
Early June 2024 - Suspended
$16,750
Suspended
Fall 2024
Late Aug. 2024
Mid-Dec. 2024
$16,750
April 15, 2024
Get Started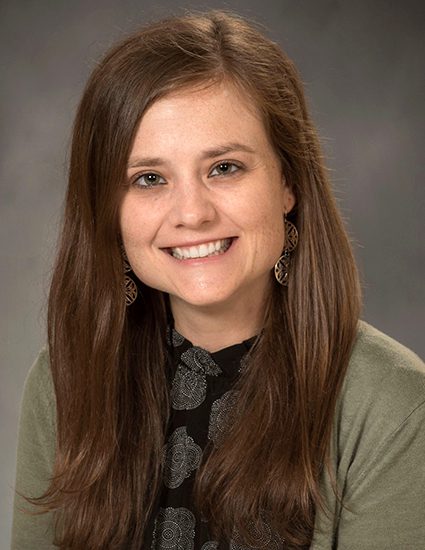 Brittany Brooks
Enrollment Counselor