Program Overview
Find inspiration at every turn, from the Narnia door that likely inspired C.S. Lewis, to the world's largest bookstore, and the chalkboard where Einstein dashed off E=mc2. Study at one of eight colleges as a visiting student with Oxford's renowned one-on-one tutorials or small groups. Applications are due in mid-December for upcoming fall, spring, and year terms; apply early for this competitive program.
Learn More
Oxford and Cambridge Information Session
Tuesday, Oct. 24, 2023
6 p.m. Eastern | 3 p.m. Pacific
You're invited to an Oxford and Cambridge information session! Chat through your application questions with your IFSA Enrollment Counselors, Kevin Cañas and Kristen Clark, to gain insight into how to submit the most competitive application possible through IFSA! Register Now
Details at a Glance
Application deadline
Fall: Dec. 15
Spring: Dec. 15
Academic Year: Dec. 15
Housing
Residence Hall/Dormitory;Single Room
Instruction language
English
Language prerequisites
None
Apply Now
Academics
Explore the nine colleges within the University of Oxford system:
Tutorial System
The hallmark of the University of Oxford academics is the tutorial system. The tutorial is typically a one-hour meeting between one or two students and the tutor. Tutorials usually meet once a week or every other week, and at the center of the tutorial is an essay on a topic the tutor previously assigned. The tutor will lead a discussion about the essay topic in an effort to provide new insights. At the end of the tutorial, the tutor will assign a new topic and may offer recommended reading. Tutorials are individually arranged, taking into account the subject to be studied and the tutor's area of expertise. They are similar to independent study courses, but Oxford students bear even more responsibility for conducting independent research and maintaining good academic progress. The University of Oxford organizes weekly lectures on myriad academic subjects, and all students at the University, regardless of college, are welcome to attend. Lectures are not usually mandatory except for some science subjects, but tutors often recommend them as good supplements to tutorials and research.
CHART Your Course
Find the classes you need fast with CHART. Our easy-to-use tool shows you classes recently taken by IFSA students.
APPLICATION REQUIREMENTS
Application Deadline
The application deadline is Dec. 15 of the preceding year for Fall Term, Academic Year, and Spring Term for all University of Oxford programs.
Eligibility
You must be at least 18 years of age. Students under 18 may be accepted on a case-by-case basis.
You must be currently attending or recently graduated from a U.S. or Canadian community college, technical college, two-year college, four-year college, or four-year university.
Admission to Oxford colleges is highly competitive. Students typically study abroad at Oxford their junior year, having completed two (2) full-time years of study at their home institution before the start of the Oxford term. Oxford colleges may consider an applicant with just one (1) full-time year of completed study, but those students will be competing with students who have completed greater study in their specific subject area. A student with less than two years of completed study may be limited to first- and second-year classes.
Recommendation Letters
Your application to this program will require two (2) academic letters of recommendation on home institution letterhead.
Visa Requirement
Fall or Spring Term: Not required for U.S. or Canadian citizens. A visa may be required if you are a citizen of another country.
Academic Year: A visa is required for all students.
TRANSCRIPT
Upon completion of your program, IFSA will send an official Butler University transcript to your home university with your coursework converted to the U.S. semester credit hour system. You will also have access to an unofficial transcript in your IFSA Student Portal. The transcript reflects classes taken, credits attempted, and grades earned during your term abroad. This service is included in your study abroad program at no additional cost. See our Transcripts page for more information.
Excursions
Activities and excursions are designed to pull you into the communities you visit and encourage cultural connections of every kind. There's no extra fee to participate in these optional outings—everything is included in your program fee.
Below are examples from previous terms; outings may be different for your program. We'll make every effort to run them all, but sometimes things we can't control, such as local regulations and health protocols, get in the way. As result, we cannot guarantee activities and excursions.
Activities
London Pandemics–Past and Present: This event will engage you with both an historic overview and a contemporary look at concepts of community health and global health, with a particular focus on London and the pandemic. You will attend a guest lecture at the IFSA London Flagship, followed by the John Snow Cholera Tour. This tour will take you to the nearby streets of Soho to visit important sites in the story of Dr. Snow and the cholera outbreak in 1854.
London Statue Walk: This walking tour includes stops at some of London's most iconic statues as well as some of its most obscure, weaving in historical, cultural, literary, and political threads as it seeks to put the past into dialogue with the present.
Homelessness in London–A Dialogue: This event will explore the realities of homelessness in London from three perspectives. First, you will participate in a dialogue with guest speakers followed by a tour of Central London developed, curated, and delivered by vulnerably housed individuals through Unseen Tours.
Excursions
The Uncomfortable Walking Tour: This tour is dedicated to raising awareness about the "uncomfortable" aspects of history. Tours focus on a specific theme and ask questions aimed at provoking new ways of seeing Oxford's city landscape and history. Students will engage with the politics of memory in the city whilst uncovering histories of empire, class divides and gender discrimination, highlighting how these legacies have left an enduring impact on our modern lives.
Visit to Oxford Castle & Prison: Explore the 1,000-year history of Oxford Castle & Prison. You will take a step back in time with costumed tour guides, bringing fascinating stories back to life. Engage with tales of Empress Matilda or the fate of Mary Blandy, one of the prisons' most famous criminals. You can touch the stones where Oxford University is rumoured to have begun and stand in the birthplace of King Arthur.
The Pitt Rivers Museum Tour: Go behind the scenes at one of Oxford's most popular attractions, famous for its period atmosphere and outstanding collections from many cultures around the world, past and present. Receive a private tour of the museum founded in 1884 by Lieutenant General Augustus Pitt Rivers, who donated approximately 22,000 items to be displayed. The collection has now grown to 500,000 items, many of which have been donated by travellers, scholars, and missionaries from across the world.
Cotswolds Villages and Blenheim Palace Day Trip: The Cotswolds are designated as an Area of Outstanding Natural Beauty. The famous picturesque villages of mellow honey-colored stone, gentle hills, peaceful pastures, and winding rivers offer a contrasting backdrop to engage with stories about the bloody battles and violent skirmishes that took place during the English Civil War. Next up is a visit to the UNESCO World Heritage site Blenheim Palace, home to the 12th Duke of Marlborough and birthplace of Sir Winston Churchill.
Oxford Regatta Course River Cruise: Explore Oxford University's famous regatta course on a Thames River sightseeing cruise. Hop aboard your sightseeing vessel in the heart of Oxford and cruise out onto the famous waterway. You'll learn more about the city's rich history from a different perspective, while sharing the waters with punts, university boats, rowing eights, and cruisers. The river cruise offers a chance for sightings of native river wildlife along the banks too.
Housing and Meals
Housing
Dormitory/Residence Hall, Single Room (May Incur Added Costs)
Meals
Self-Catering
Details
IFSA is proud to partner with nine Oxford University colleges. Each college handles housing and meals a bit differently. Most students live with other undergraduate students in their college's residences and have opportunities to share meals with fellow Oxford students at college dining halls, a unique experience that's not to be missed!  
For details, please refer to each program's housing and meal information.  
Dates and Fees
Term
Term begins
Term ends
Program costs
Application deadline
Spring 2024
See specific college
See specific college
See specific college
Passed
Fall 2024
See specific college
See specific college
See specific college
Dec. 15, 2023
Academic Year 2024-2025
See specific college
See specific college
See specific college
Dec. 15, 2023
Spring 2025
See specific college
See specific college
See specific college
Dec. 15, 2023
Get Started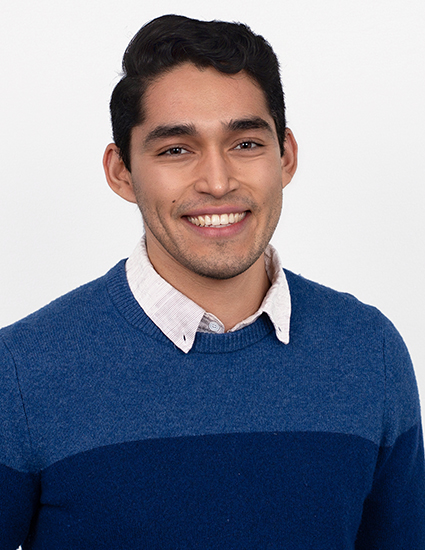 Kevin Cañas
Enrollment Counselor